Air Purifier Ardesto AP-200-W1
A multifunctional air purifier with the 3in1 filter, four different speed modes, timer function, sleep and ionization modes, touch control panel with light indicators, and a display of air quality indication.
Specifications :
Air Purifier

25

200

20

4

220

50

3in1 (Pre-filter, НЕРА filter, Active carbon)

Yes

Yes (PM2.5)

Filter replacement indicator

Yes

Yes

Yes

59

White

325x530x202

4.5

1.6

China

12 months

Package dimensions (WxHxD), cm

41x62x29

6.78

0.0737
Innovative filtration system
The AP-200-W1 air purifier is equipped with the 3in1 filter. The pre-cleaning filter is able to retain hair, wool, and fur, fibers, large particles, dandruff, etc. The HEPA filter effectively removes PM2.5 particles, smoke, dust, mites, and other particles from the air. The final activated carbon filter, which is made of high-quality materials and modified by special patented technology, ensures efficient air purification from formaldehyde particles and other gaseous substances and particles.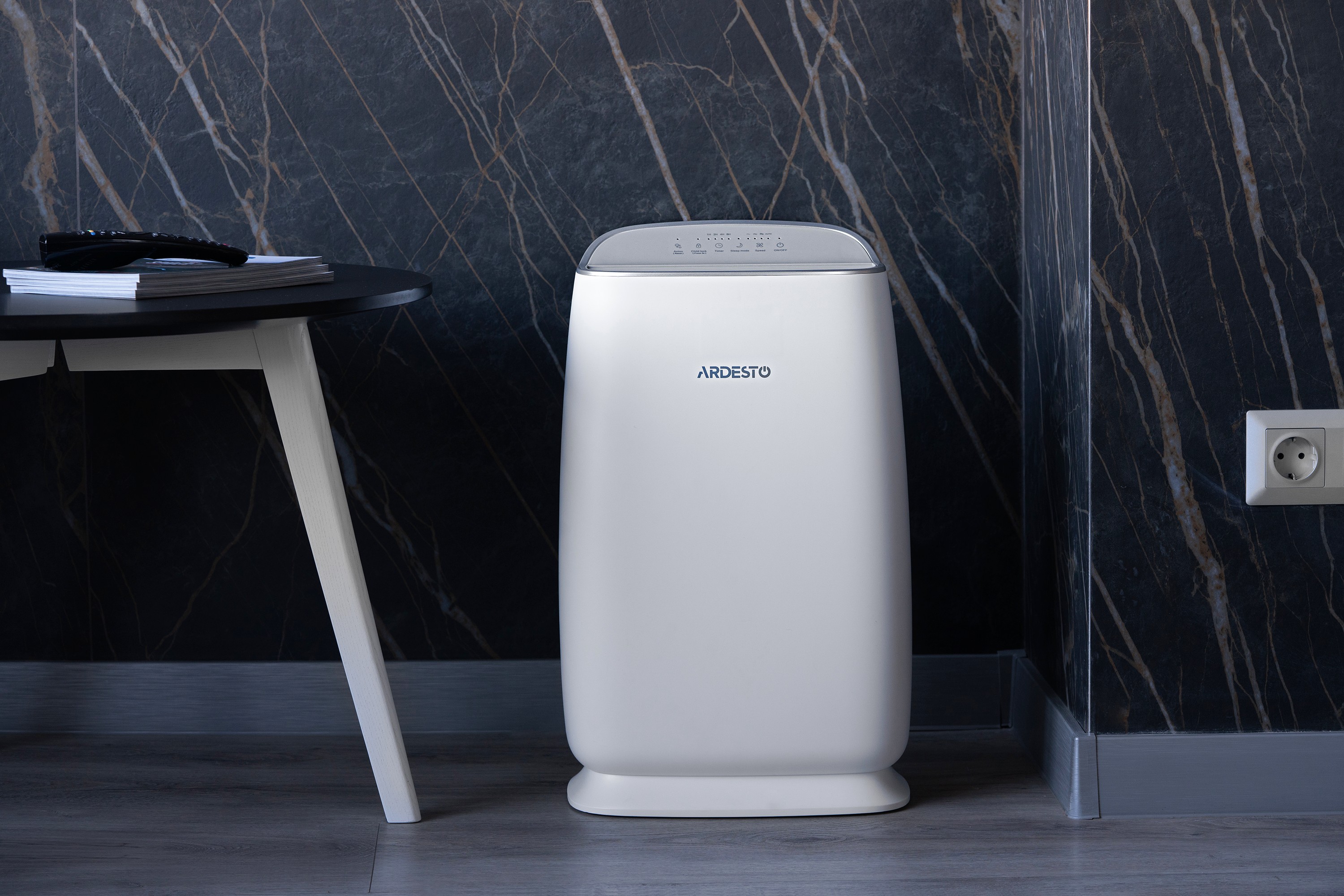 Handy and easy usage
The device has a white plastic body with a gray insert on the top. To control the device, there is a touch panel with light indicators. The LED-display clearly shows all the necessary information about the air quality and the level of PM 2.5 particulate matter in it. Additional features include a timer, sleep mode, ionization system, and a child lock function.