Built-in Wine Cooler Ardesto WCBI-M19
Built-in wine cooler Ardesto WCBI-M19 is designed for simultaneous storage of up to 19 bottles. Designed with a glass door with a UV filter, a touch control panel, LED backlight and a warning system for prolonged door openings and temperature deviations.

Specifications :
Built-in Wine Cooler

60

19

A

Electricity consumption, kWh/annum

139

Electronic

Stainless steel

1

Glass with UV Filter

Yes

External

Static

Yes

LED

N/ST

Number of temperature zones

1

From 5°С to 18°С

42

Number of shelves in fridge compartment

7

Wood

R600a, 21 g

Warning system for prolonged opening of doors and temperature deviations from the norm

29.5

87

59.5

31.5

220-240/ 50 Hz

China

12 months

Package dimensions (WxHxD), cm

64x92x35

32.40

0.2061
Perfect design
WCBI-M19 wine cooler is designed to be installed in furniture. The metal case has reversible glass doors, a UV filter and a frame with a handle, which are made of stainless steel. The interior of the cooler is equipped with LED-backlight and designed for 19 bottles, and seven wooden shelves are mounted on metal rails.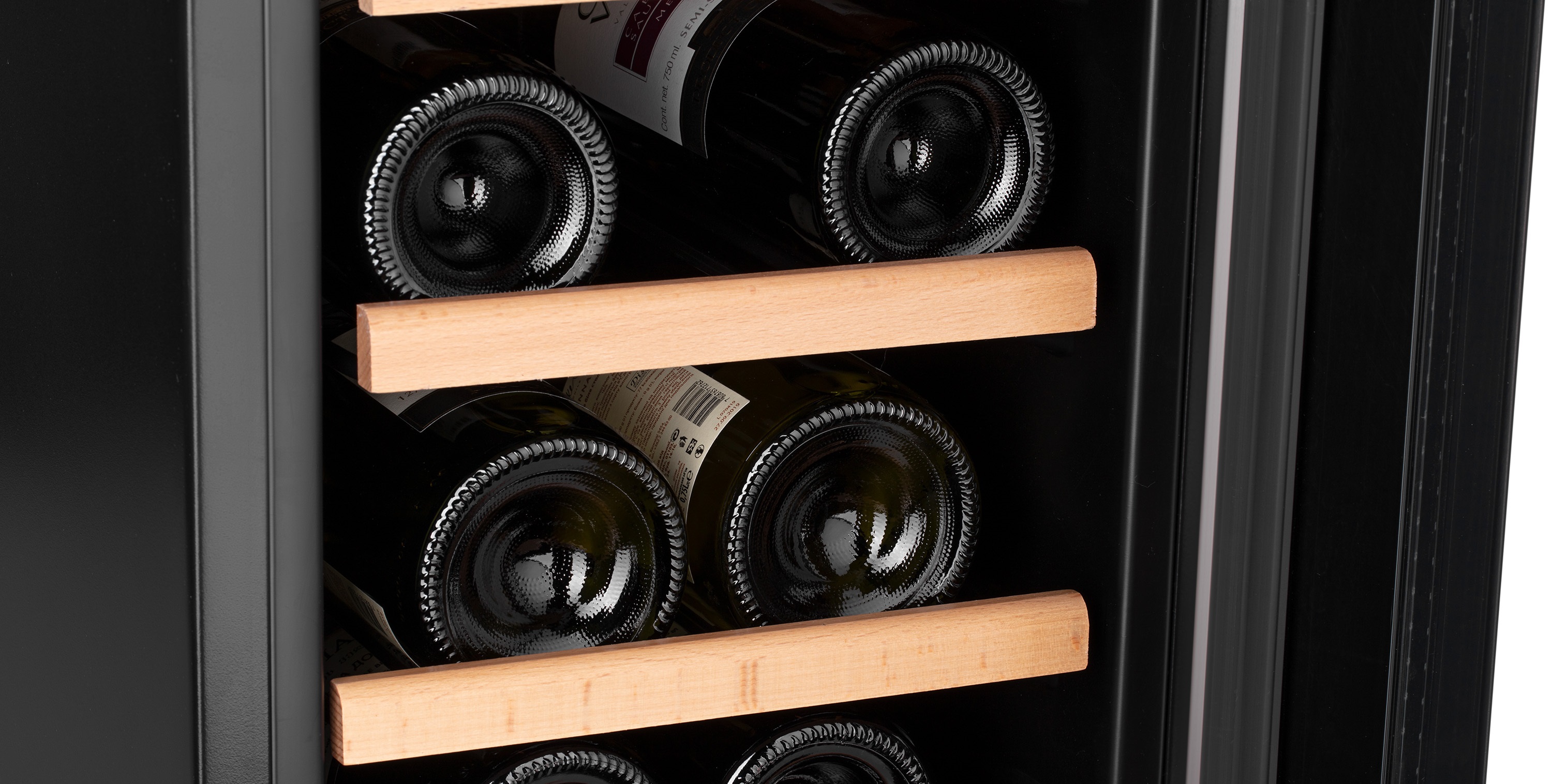 Electronic control
Ardesto WCBI-M19 wine cooleris designed to operate in the range from 5°C to 18°C. For control, a touch panel with a display is used. The device is equipped with a door-left-open and temperature-deviation warning system.