Built-in Wine Cooler Ardesto WCBI-M44
A 44-bottle built-in wine cooler with glass doors, wooden shelves with metal rails and two temperature zones. It is equipped with a touch control panel, LED-backlight and door-left-open and temperature-deviation warning system.

* Рекомендована роздрібна ціна
Where to buy
Type
Built-in Wine Cooler
Effective capacity, L
137
Number of Bottles, pcs
44
Energy Efficiency Class
A
Electricity consumption, kWh/annum
197
Door
Glass with UV Filter
Number of temperature zones
2
Cooling temperature
From 10°С to 18°С for lower zone, from 5°С to 14°С for upper zone
Number of shelves in fridge compartment
6
Additionally
Warning system for prolonged opening of doors and temperature deviations from the norm
Package dimensions (WxHxD), cm
66x66x93
Package volume, m3
0.4051
Perfect design
Ardesto WCBI-M44 wine cooler is designed to be installed in furniture. The metal case has reversible glass doors, a UV filter and a frame with a handle, which are made of stainless steel. The interior of the cooler is equipped with LED-backlight and designed for 44 bottles, and six wooden shelves are mounted on metal rails.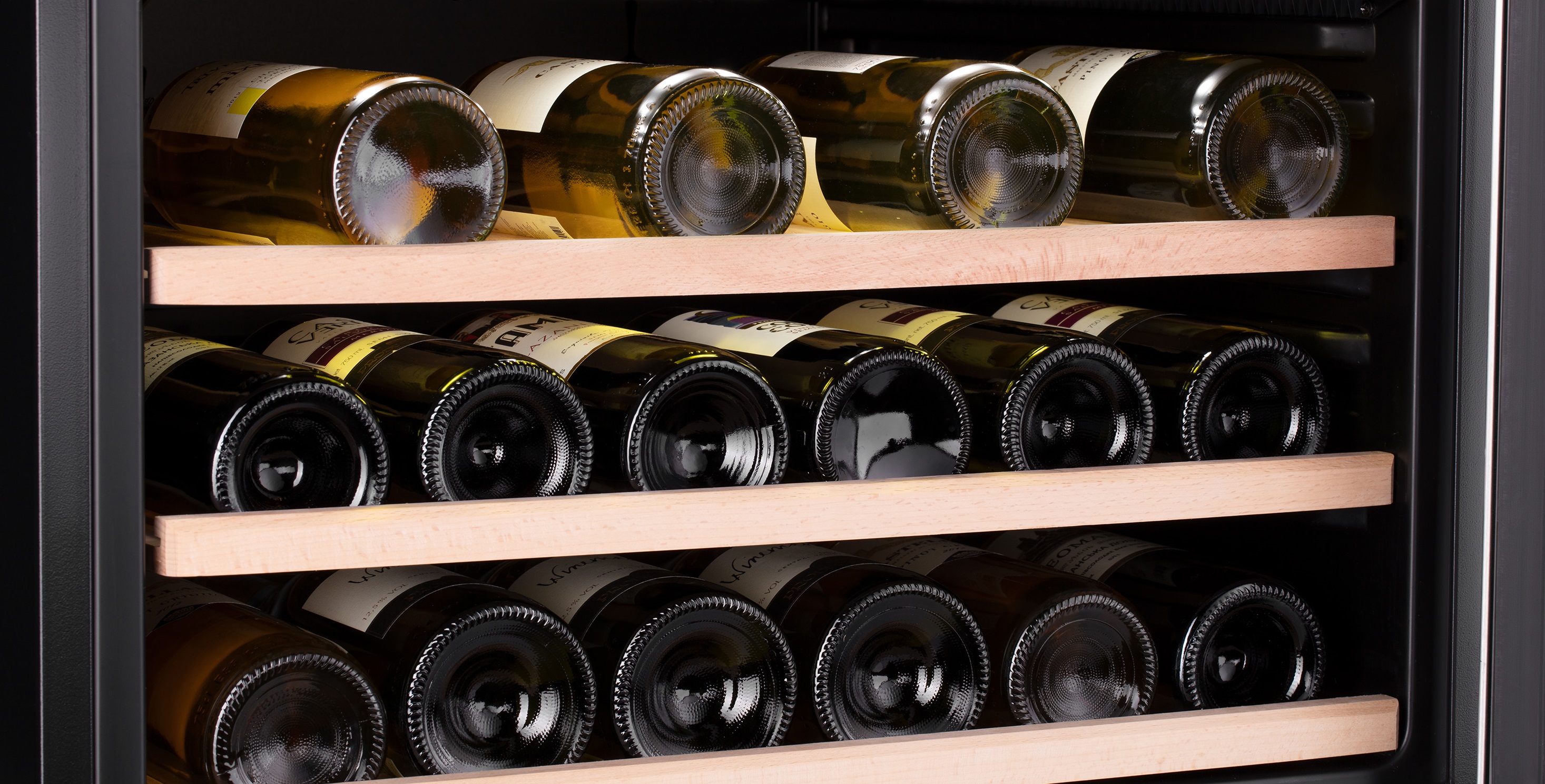 Electronic control
Ardesto WCBI-M44 wine cooler has two zones with separate temperature control – from 10 °C to 18 °C for the lower, and from 5 °C to 14 °C for the upper zone. For control, a touch panel with a display is used. The device is equipped with a door-left-open and temperature-deviation warning system.