Convection heater Ardesto CH-2000MOW
Electric convector with mechanical control and two power levels – 1000/2000 W. Designed for heating 20 m2. Convectors Ardesto support both wall and floor type of installation. Brackets and supports are included.

Specifications :
Convection heater

Wall, floor

1000/2000

20

50

90

220

Open, needle

IP20

Yes

130

White

78.5

45

9

4.4

Ukraine

5 years

Package dimensions (WxHxD), cm

10x47x85

5.46

0.0400
Ardesto CH-2000MOW has durable components – an open needle-heating element of the German company Eihenauer, as well as an Italian high precision bimetallic thermostat. The lack of moving components and a well thought out design completely eliminates any noise. The mechanical control consists of two power-on keys, corresponding to the power level, as well as the rotary regulator.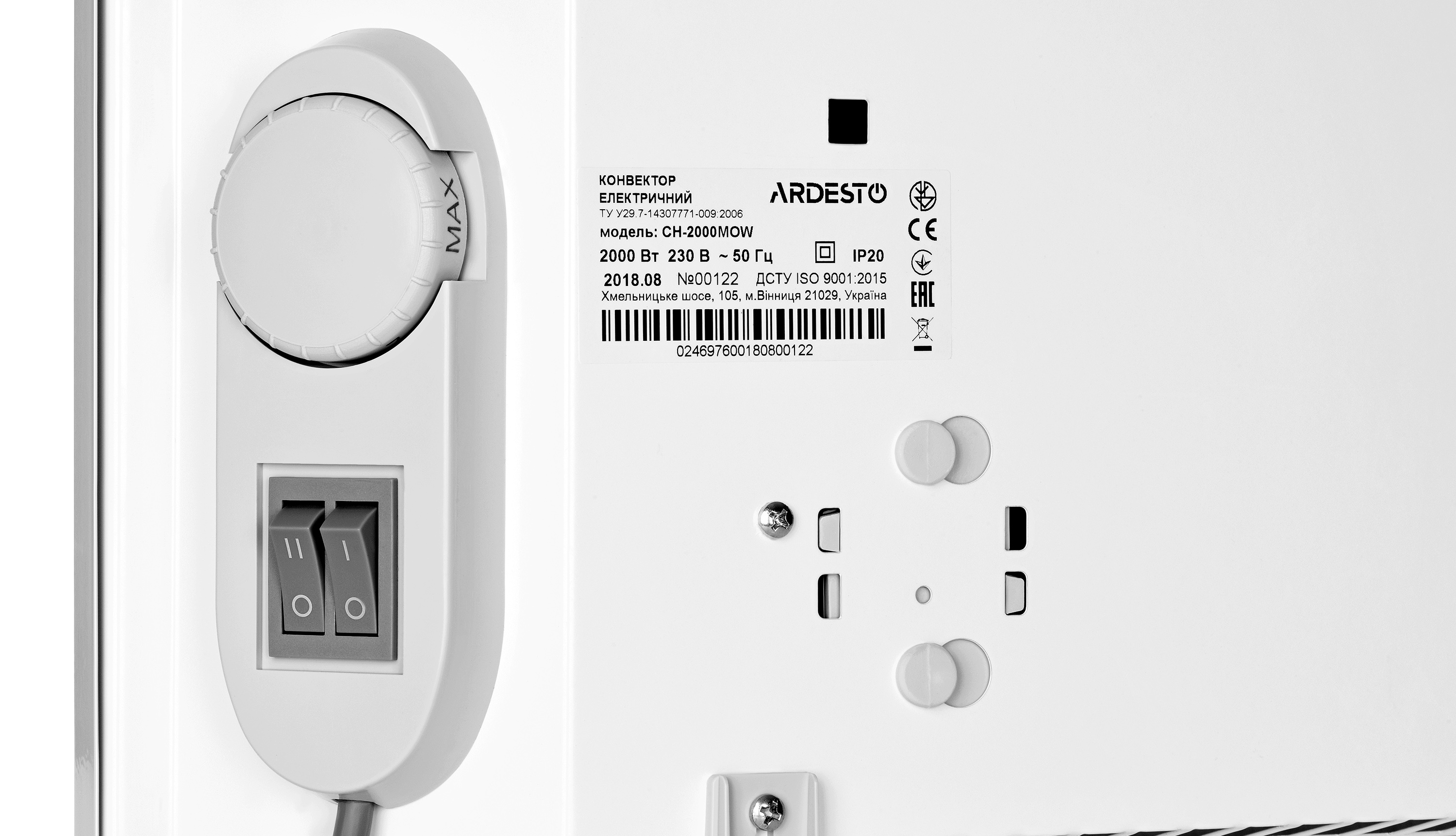 For safe use, there is protection against overheating and freezing. The Anti Frost mode maintains a temperature within +5-7° C with minimal power consumption. The IP20 rating protects the user from internal components. Performance guarantee of the device lasts 5 years.