Drip Coffee Maker Ardesto YCM-D1200
Drip coffee maker with a capacity of 1050 W is intended for making coffee from coffee beans or ground coffee. Coffee maker YCM-D1200 is equipped with a coffee grinder, an electronic display and a glass coffee pot.

Glass coffee pot (1 l) with a convenient heat-insulating handle
Automatic coffee pot heating
Time display
Display backlight
Water level indicator
Stainless steel elements in the coffee maker body design
Non-slip base
Specifications :
Drip

Coffee Beans and ground coffee

1050

Electronic

Removable, plastic with metal mesh

Yes

Capacity of coffee grinder, g

60

1.2

Yes, glass

1

Yes, 30 minutes

Yes

Yes. with backlit

Yes

Yes

Choice of Coffee Strength

No

No

Overheating

Black, polished steel

Polycarbonate, stainless steel

33x20x31

3

220

80

China

12 months
Premium design
The body of the coffee maker is made of durable glossy black plastic and the inserts of polished stainless steel. Control elements including control keys and display with backlight are located at the front panel. Internal water tank with indicator is designed for 1.2 liters. Transparent 1 liter coffee pot is made of borosilicate glass. A heating disc, which maintains the temperature of the drink after preparation is located in the niche of the coffee pot.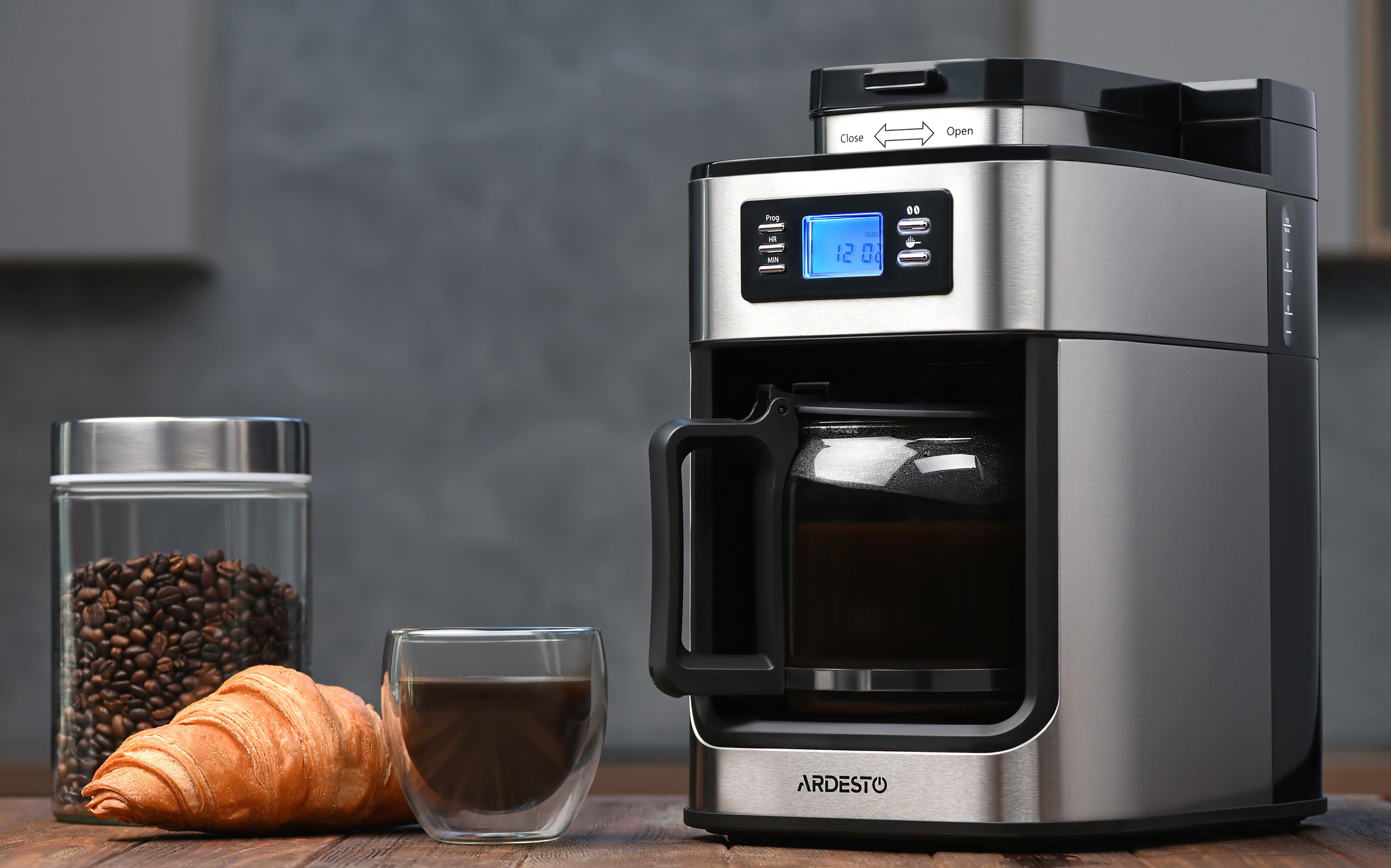 Built-in coffee grinder
The container for beans and ground coffee is combined with a filter and a coffee grinder, which is designed for 60 g of beans. Removable parts ensure easy and quick cleaning of the coffee maker after use.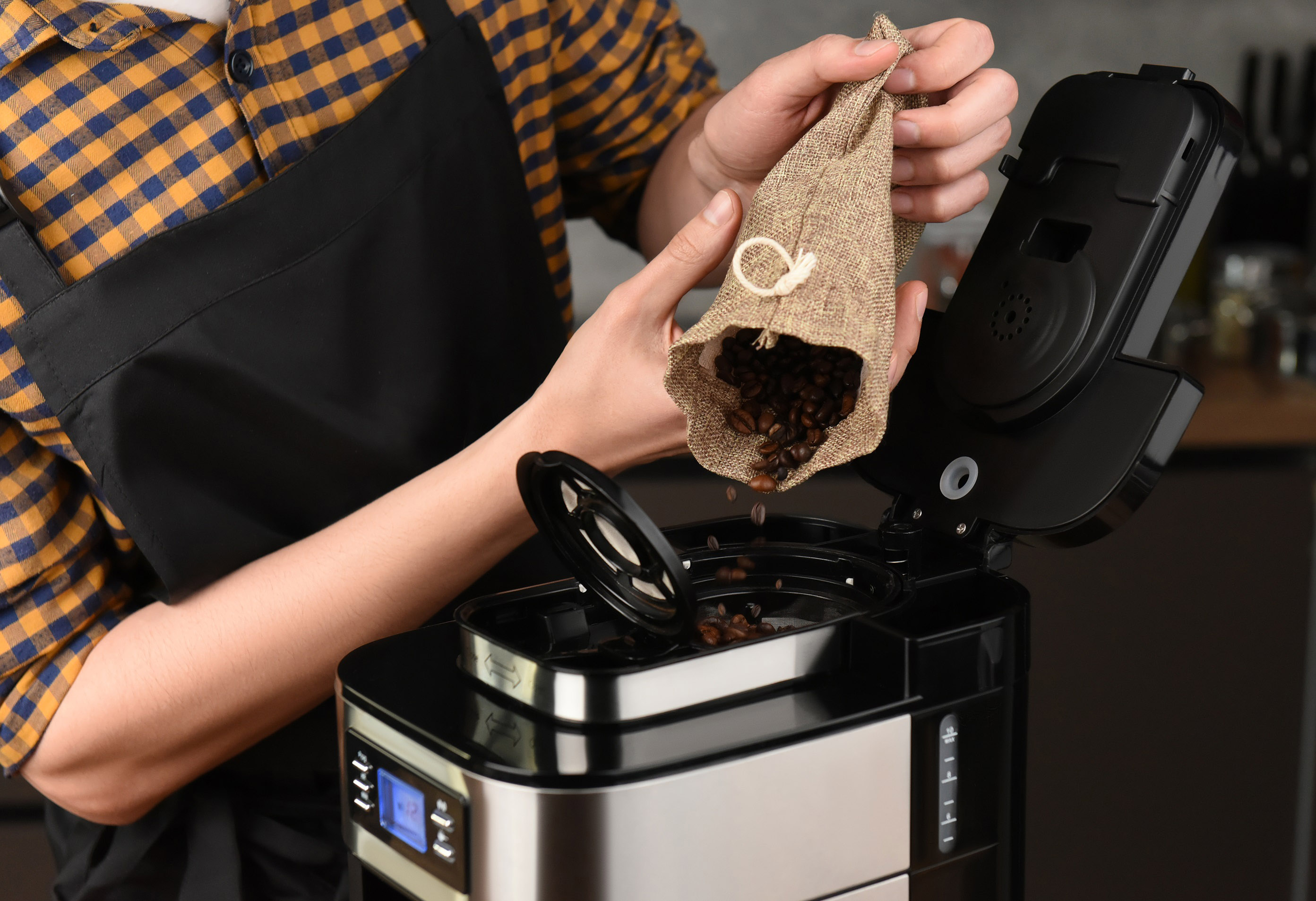 Electronic control
The coffee maker is equipped with a convenient control panel with a built-in display, clock and timer. The coffee pot heating system is active during 30 minutes. The coffee maker automatically turns off after 40 minutes of use.