Electric kettle Ardesto EKL-1309
Glass transparent electric kettle with overheating protection. Kettle's capacity is 1.8 l, the platform provides a 360° rotation. The platform, base and handle are made of black polycarbonate and brushed metal. The main part of the kettle is made of durable tempered glass with volume marks — 0.5 l, 1 l, 1.5 l and 1.8 l.

* Рекомендована роздрібна ціна
Where to buy
Heating element
Disc, hidden
Material body
Glass, polycarbonate, metal
Opening
Button on the handle
Markings of volume
Outside
Protection
Overheat and boil-dry protection
Dimensions (WxHxD), cm
22x24.5x16.3
Package dimensions (WxHxD), cm
20x30x21
Package volume, m3
0.0126
Blue LED-lightning
For comfortable use there is a convenient handle with an opening button. The wire length is 80 cm. The performance of the glass kettle is accompanied by a blue LED lightning.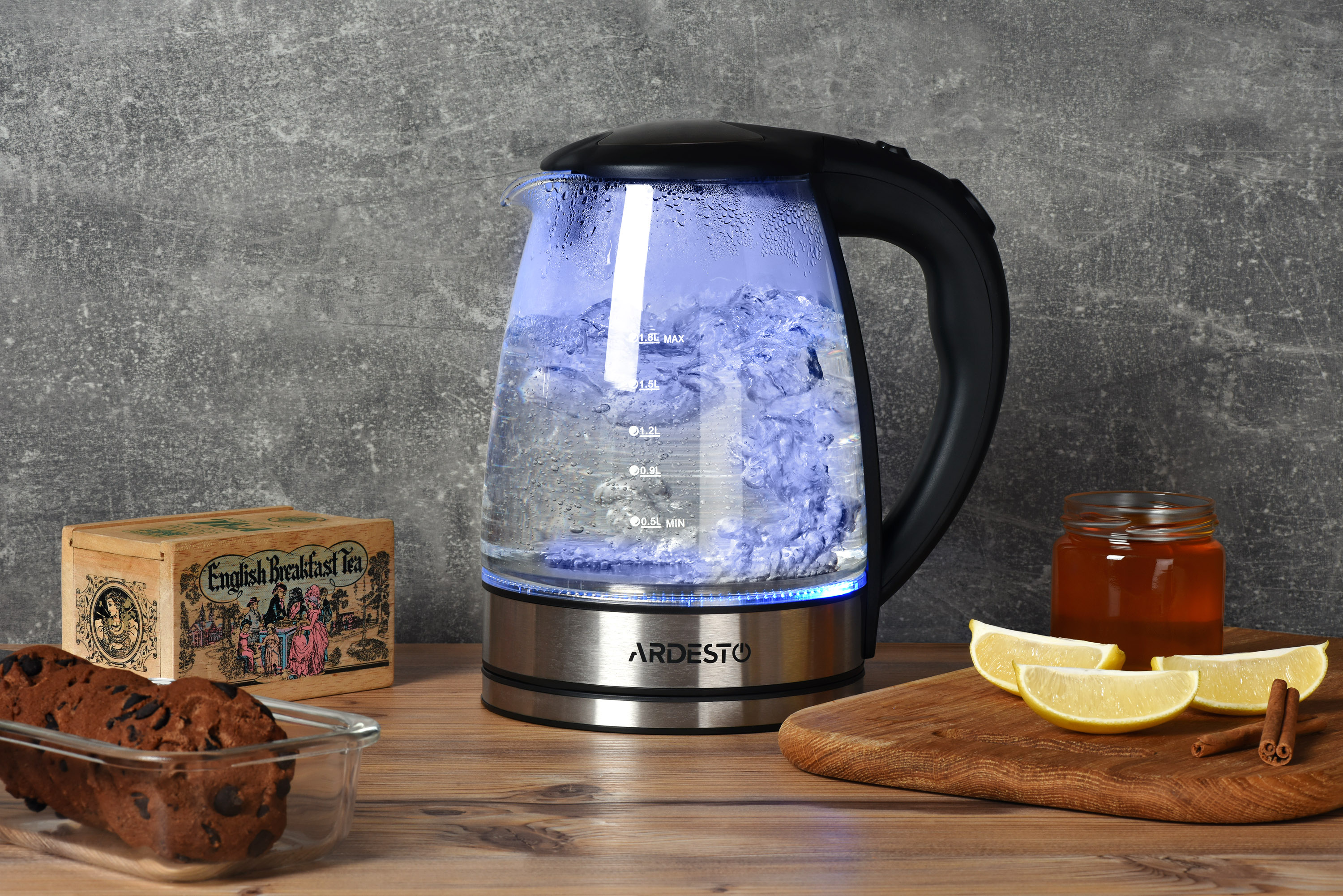 Durable and economical
The heating element is hidden. Its effective location with a power of 1800 W does not overload the grid and allows not only to significantly reduce energy consumption, but also to ensure faster achievement of a given temperature. Due to this, less energy is consumed and the house ecology is maintained. It also provides durable overheating protection and automatic shutdown when there is no water inside.