Electric Toothbrush ARDESTO ETB-112W white
Electric toothbrush ARDESTO ETB-112W with sonic cleaning technology and DuPont medium bristle hardness. Much better than conventional brushes at removing plaque and calculus. It has four modes of operation: standard cleaning, for sensitive teeth, whitening and gum massage.
Specifications :
Electric toothbrush

Adult

Number of toothbrush heads, pcs

2

40000

Mediun

4

Sonic

Battery (Li-Ion)

650 (up to 25 days on a single charge)

LED battery power level indicator

Yes

IPX7

White

Ergonomically-shaped handle, compatibility with Philips attachments

Electric toothbrush, brush head 2 pcs, inductive charging base with USB cable, manual with warranty card

China

12 months

Package dimensions (WxHxD), cm

6x13x20

0.33

0.0016
Functionality
An electric toothbrush with a medium bristle stiffness provides effective and safe cleaning of teeth, while gentle on the gums and mouth. The ergonomic shape of the handle makes the procedure comfortable and pleasant. Modern sonic cleaning technology with a pulsation frequency of 40 000 movements per minute.
There are four modes for different needs: standard brushing, sensitive teeth, whitening and gum massage. The selected mode is indicated by an LED indicator on the body. The set has two additional classic nozzles.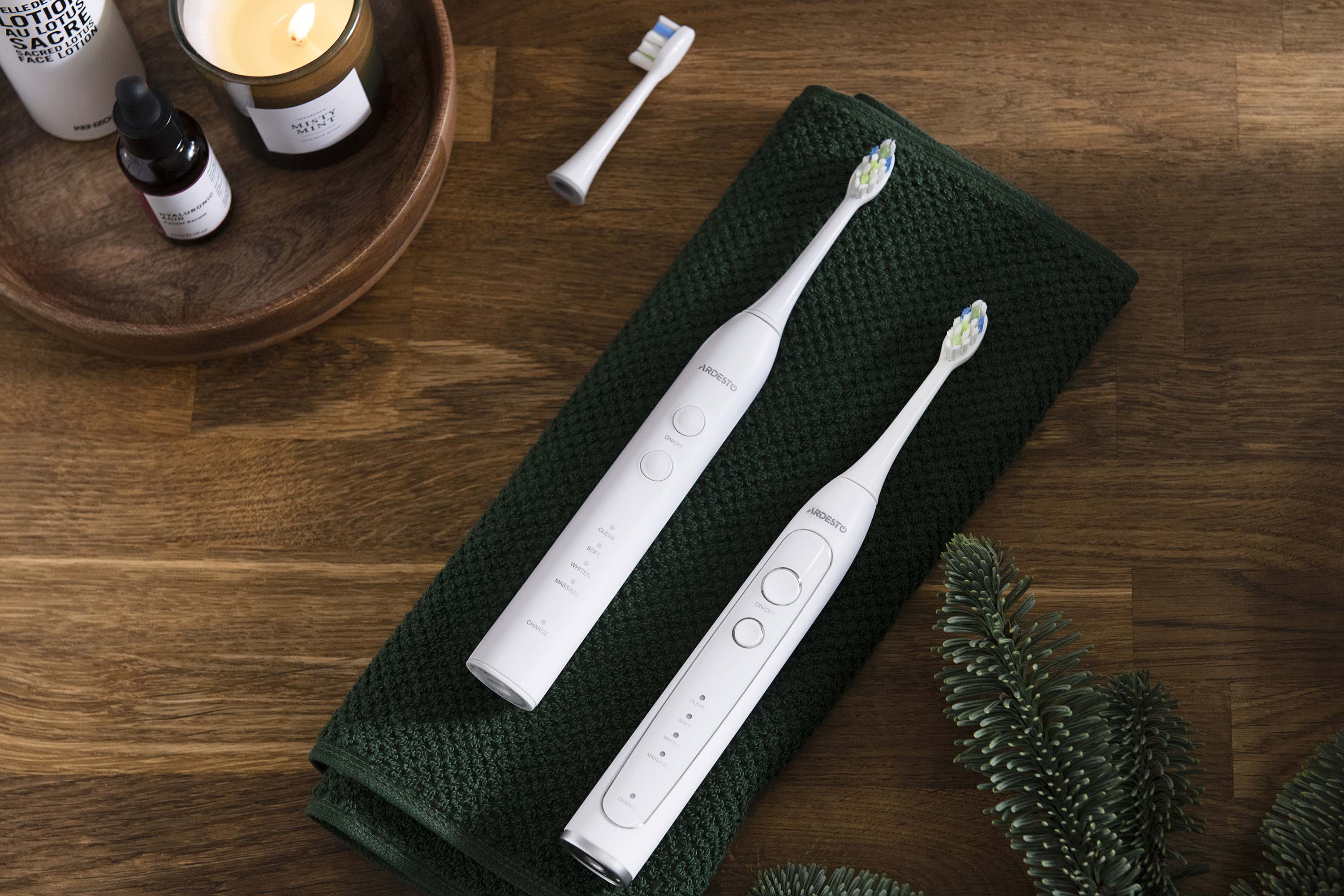 Charge and protection
Protection class is IPX7, so the device is protected from moisture even during prolonged immersion in water. The brush is powered by a built-in Li-Ion battery with a 650 mAh capacity, which will last up to 25 days of operation on a single charge. The LED indicator will indicate the need for recharging. The brush is charged wirelessly using an induction docking station with the supplied USB connector.