Silver standing fan with a function of humidification. A color display and a remote control provide easy operation. The model is made of durable and practical materials. A platform with wheels is used as a support.

Specifications :
Stand Fan with humidifier

100

3

Normal, Natural, Sleeping

Yes

LED

Silver

Platform with wheels

No

Yes, 9 hours

Yes

Reinforced protective grid design

Ultrasonic

1.5

Yes

No

Yes

127

Diameter of protective grid, cm

47

Platform dimensions (WxHxD), cm

40x8.5x40

220

190

9.6

China

12 months

Package dimensions (WxHxD), cm

35x46x67

11.2

0.1093
Powerful and functional
Ardesto FNM-X2S has five keys for control, a LED display and a handy remote control. The power of the fan is 100 Watts, there are three speeds, temperature indicator, a 9 hour timer and three operating modes: Normal with speed control, Natural with simulated wind and Sleeping with a slight change in the intensity of work. The rotation function provides equable distribution of air flow in the room. The fan is installed on a platform with wheels which provides stability and convenient transportation.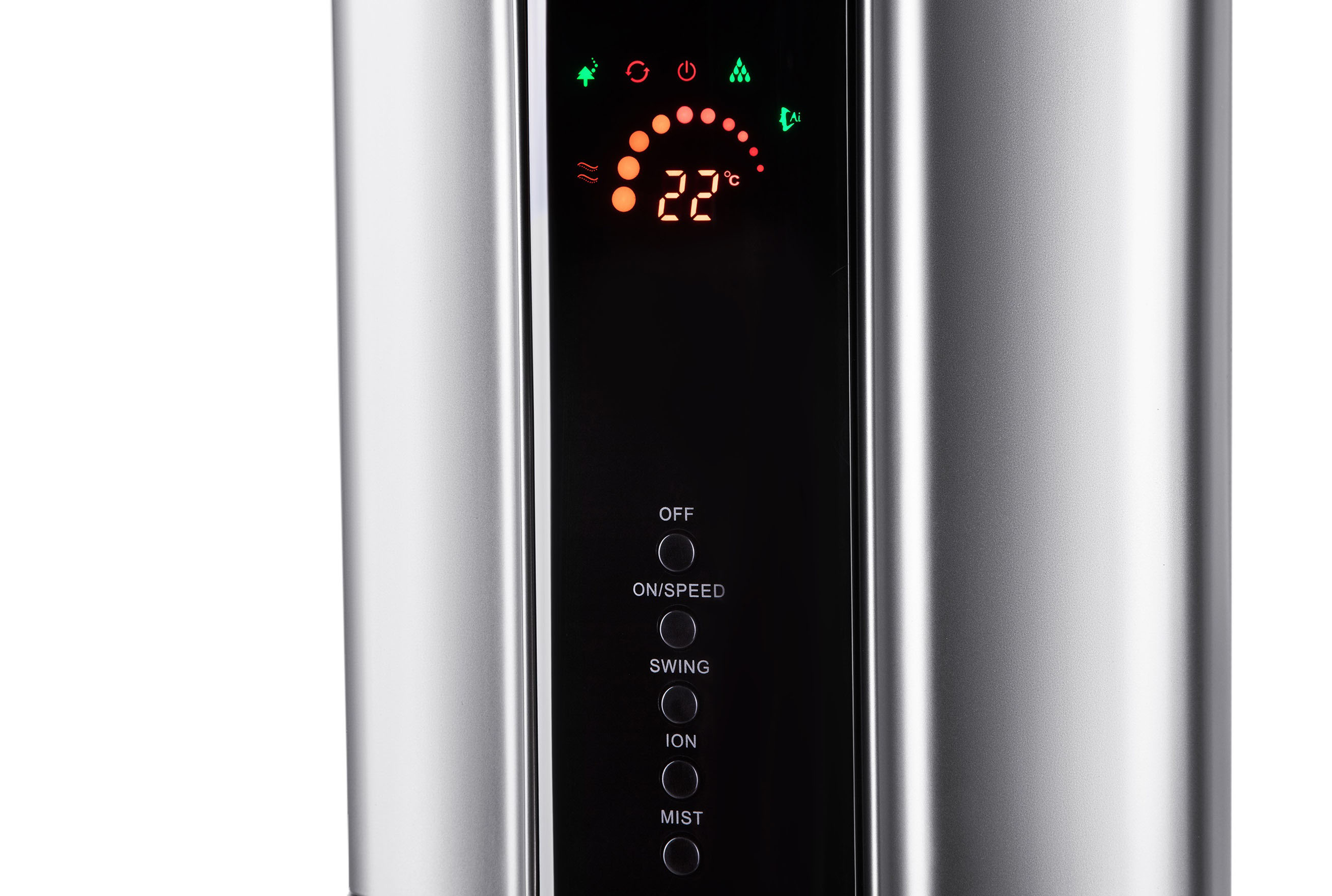 Air humidification
Ardesto FNM-X2S is equipped with air humidification function. An ultrasound technology and a backlit water tank provide the humidification of the air.