Fan with remote control Ardesto FN-R1608RW
White standing fan with remote control and a round support. The model is made of reliable, practical and durable materials.

Specifications :
Standing fan

45

3

Yes

White

Round support

Yes

Yes

Yes

Reinforced protective grid design

125

Diameter of protective grid, cm

40

Diameter of supporting fixture, cm

52

220

175

2.6

China

12 months

Package dimensions (WxHxD), cm

12x44x53

4.79

0.0280
Mechanical control is implemented by four keys, there is a control desk with four buttons for remote control. The power of the fan is 45 W. There are three speeds, a timer and two modes of operation – continuous and periodic. The rotation function provides an equal distribution of air flow in the room.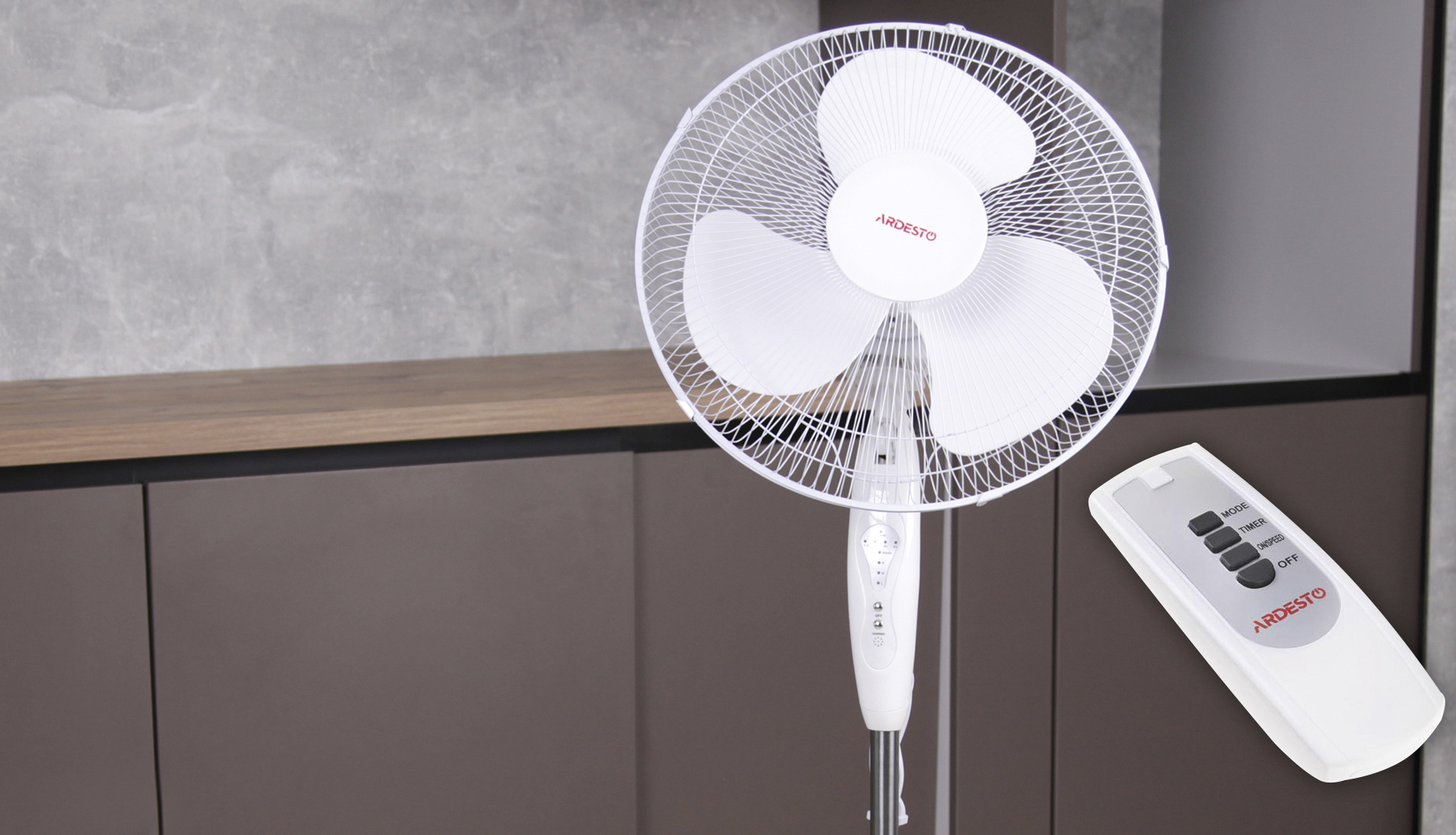 The diameter of the blades is 40 cm, the reinforced design of the protective grille provides safe use. A stable installation is provided by a round support with a diameter of 52 cm. The inclination adjusts within 90 degrees, as well as height adjusts from 110 cm to 125 cm.