A white chest freezer with a capacity of 200 liters for households and small stores. The energy-saving class is A+, it works quietly and comes with a clear mechanical control panel.

Specifications :
Chest

200

200

A+

Electricity consumption, kWh/annum

213

Mechanical

White

No

Static

30

ST

Yes

No

42

Number of storage baskets

1

90.5

84.5

54.5

34

150

China

12 months

Package dimensions (WxHxD), cm

94x88x57

36

0.4715
Optimal size
Ardesto FR-200M is a big chest freezer. The height of the freezer compartment is 84 cm, the width is 90.5 cm and the weight is 34 kg. This is the optimal size for households and medium-sized stores. Full opening of the lid allows you to easily control the internal space of the camera.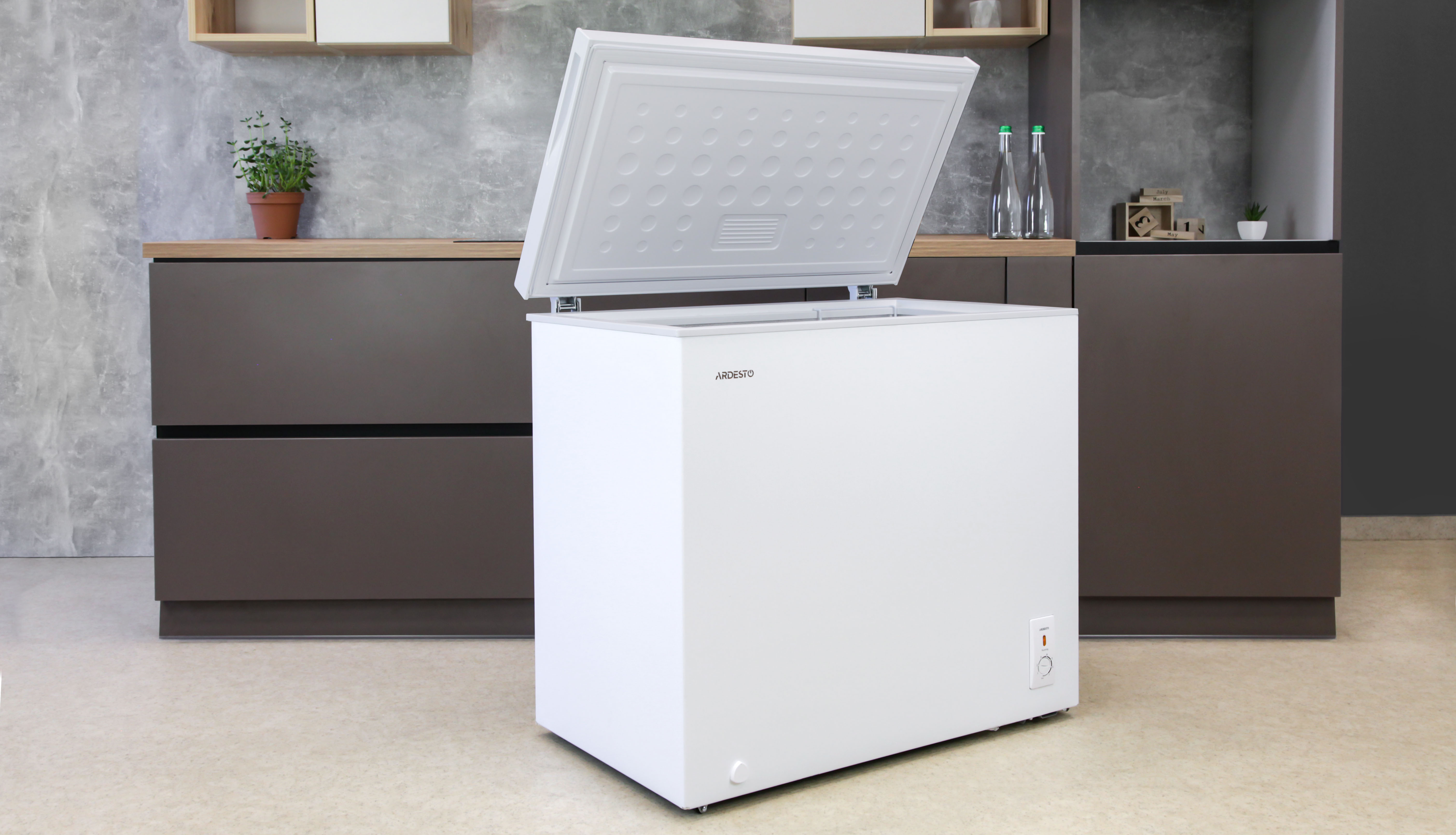 Mechanical control
Mechanical panel with indication and eight temperature modes, including the function of super freezing.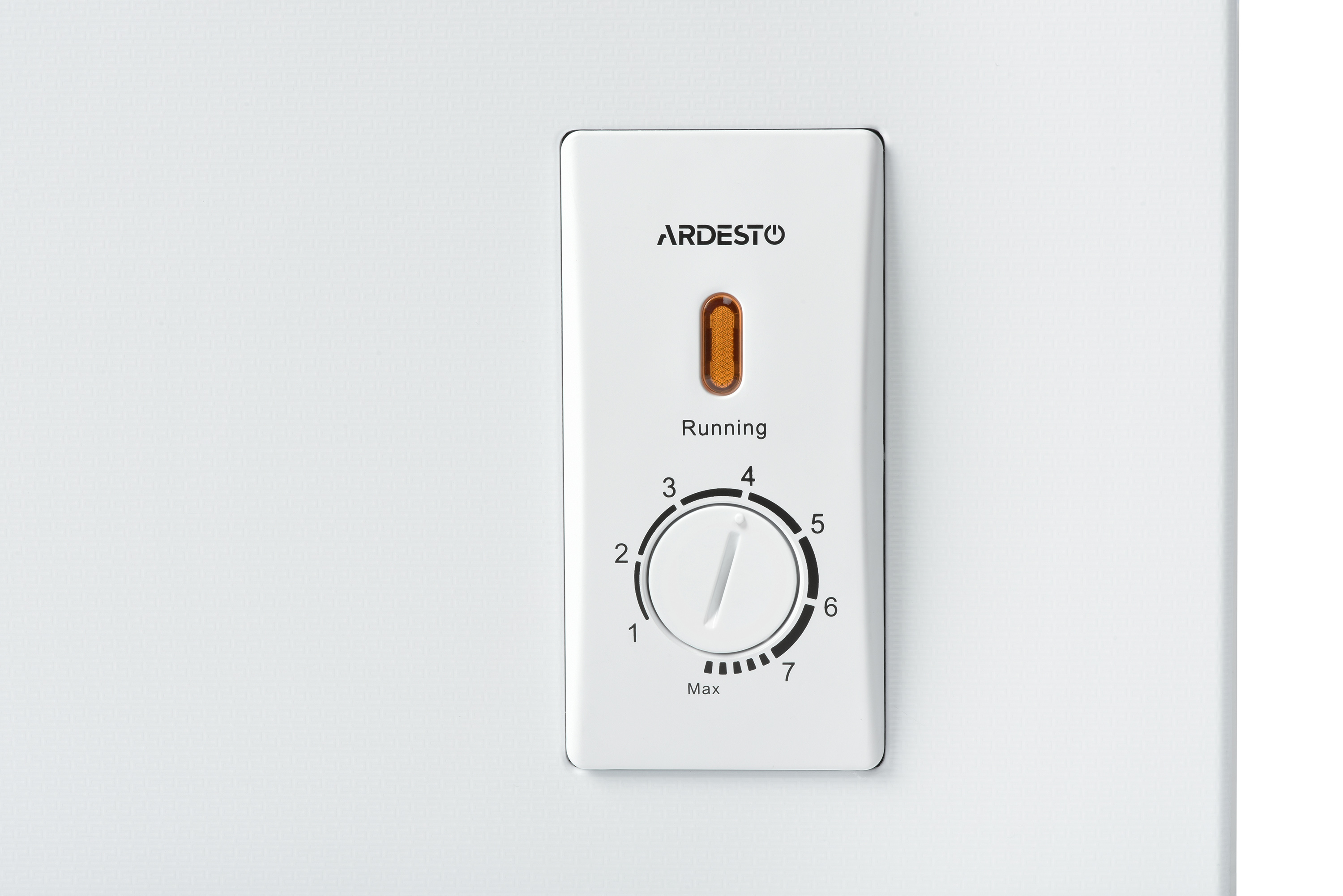 Ease of use
Inner space is enough to store a large number of products, and additional removable basket will comfortably make small products.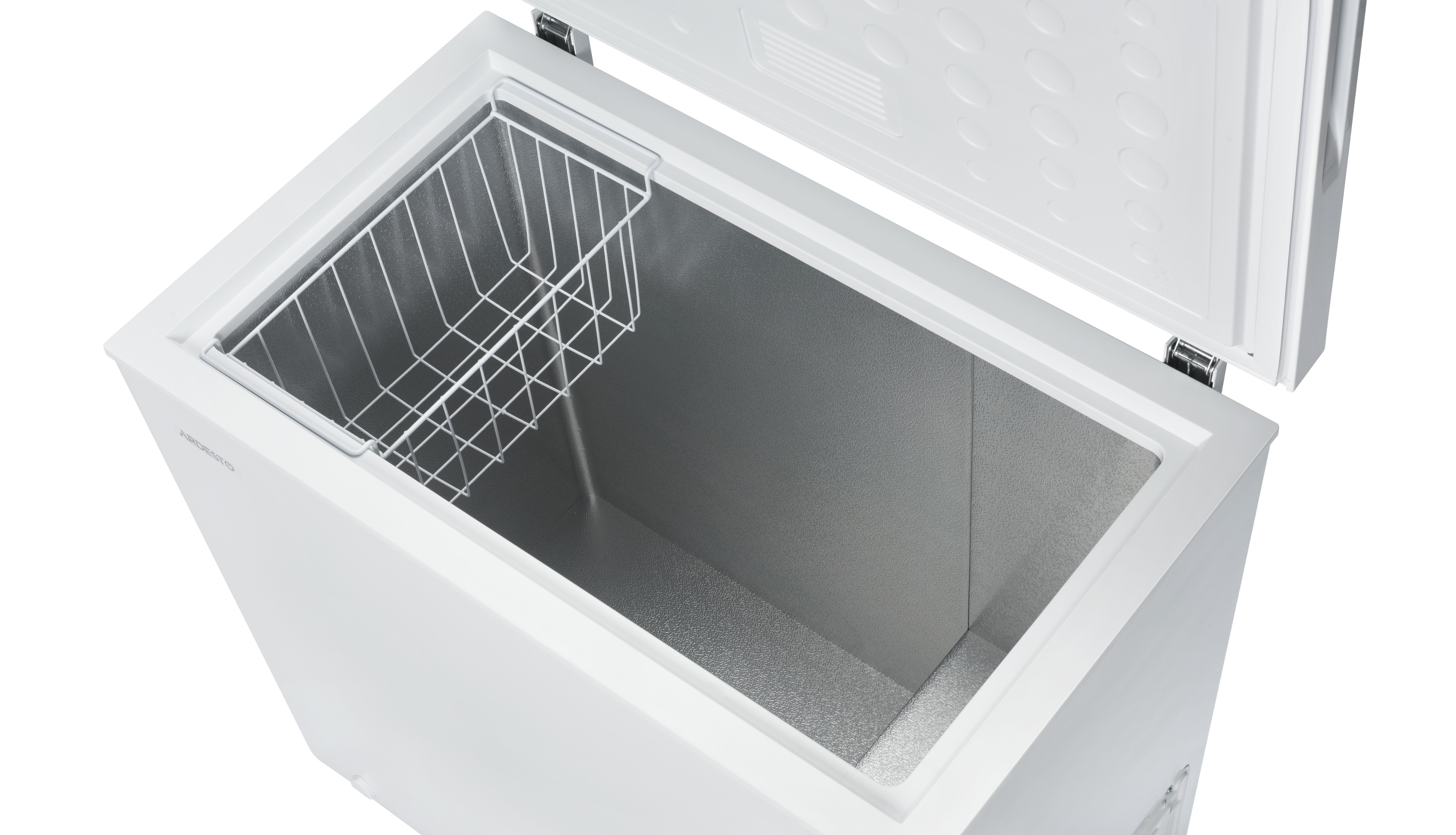 Advanced functionality
With the wheels, the freezer is easy to move, and for manual defrost, a drain and a special scraper are provided. They will help to easily and quickly clear the interior of the camera from the ice.