Ice Maker Ardesto IM-12D
Portable icemaker for household can quickly make ice. The device has a stylish and practical case. It is equipped with a touch control panel, operation indicators and a window for visual control of the amount of ice. The maximum performance of Ardesto IM-12D is 12 kg of ice per day.

* Рекомендована роздрібна ціна
Where to buy
Electricity consumption, W
140
Dimensions (WxHxD), cm
25x35x31.4
Package dimensions (WxHxD), cm
40x37x29
Package volume, m3
0.0429
Stylish and comfortable
The case is made of durable glossy white polycarbonate with a black front panel. Handles are provided for convenient transportation. There is a transparent window on the lid, a touch control panel with the option of selecting the size of tiny pieces of ice, as well as indicators of lack of water and complete filling of the basket. Delivery set includes a special blade, the valve at the bottom of the device provides quick drain of water.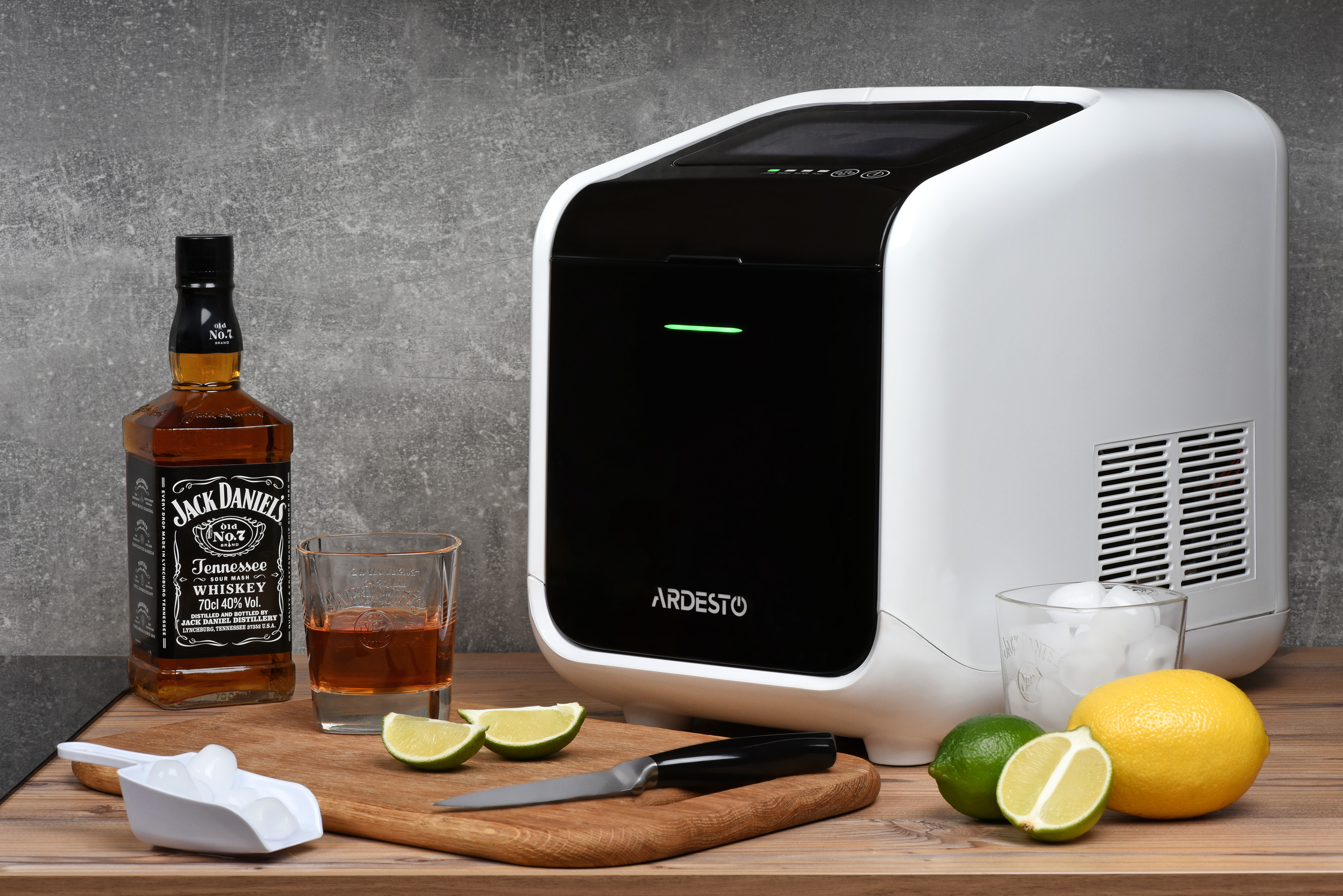 High performance
Despite the small size, the performance of the Ardesto IM-12D icemaker is at the highest level. In an hour it can freeze 500 g of ice, and 12 kg per day. In one cycle, which lasts 10 minutes, it produces nine round tiny pieces of ice with a total weight of 83 g. The basket is designed for 900 g and the tank accommodates 1.6 l of water. The active cooling system is used during operation.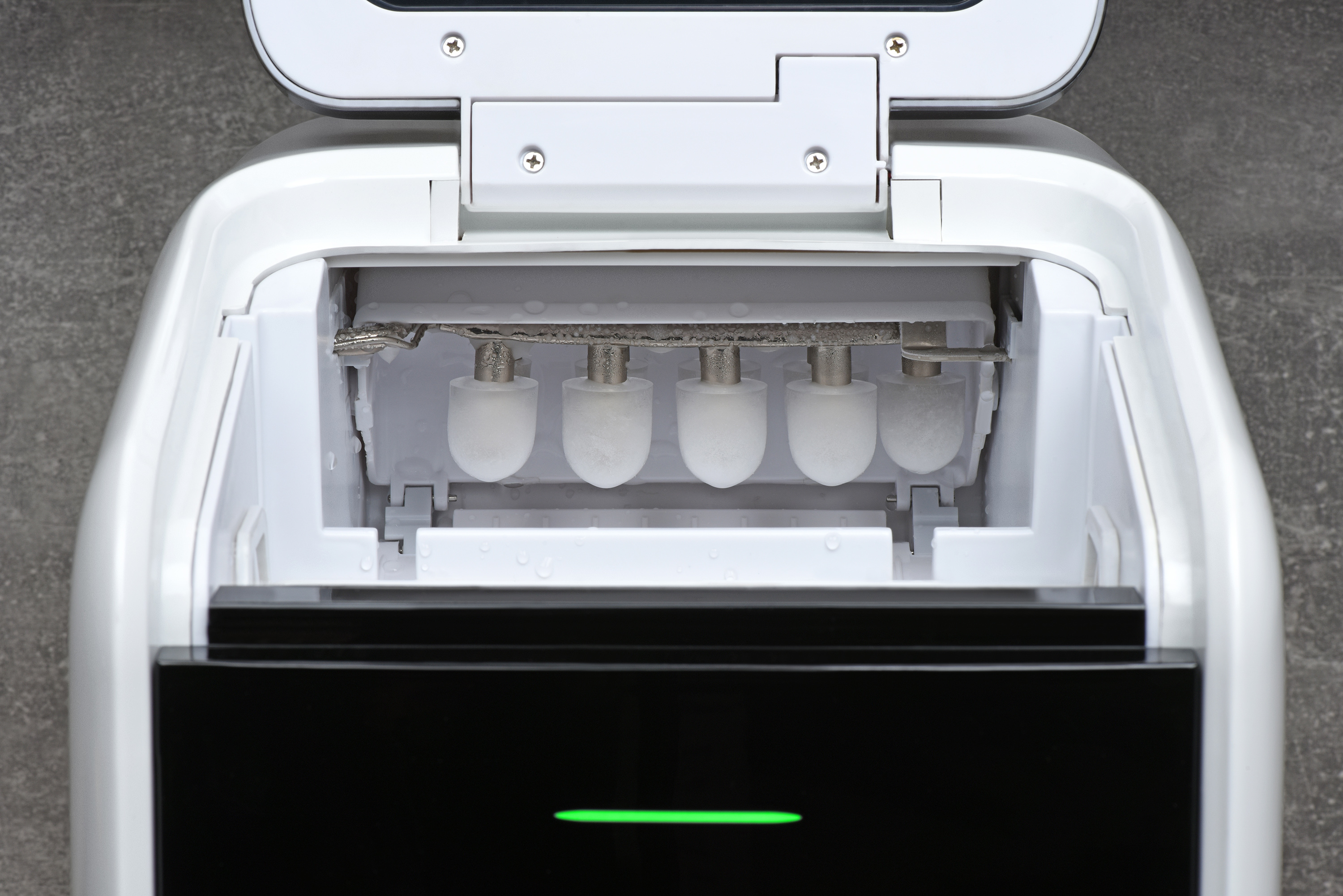 For holidays and parties
Most cocktails and drinks taste better chilled, without regard to the changing seasons. Champagne, white wine, a pirate drink with cola or even berry smoothie? Portable household icemaker Ardesto IM-12D will come to your aid.