Microwave Oven Ardesto GO-E845GB
Black microwave oven with mirrored doors, electronic control and display. The power of GO- E845GB is 800 W, there are five levels of regulation and the internal volume is 20 liters.

Specifications :
Microwave oven

20

800

Electronic

Black

Enamel

No

6

5

Handle

25.5

Yes

45.2

26.2

35

10.5

220

105

China

12 months
Convenient electronic control
There is a button for opening the door. For control there are eight buttons and rotary switch. The keys are responsible for different modes and settings, and the switch is responsible for adjusting power, weight and cooking time.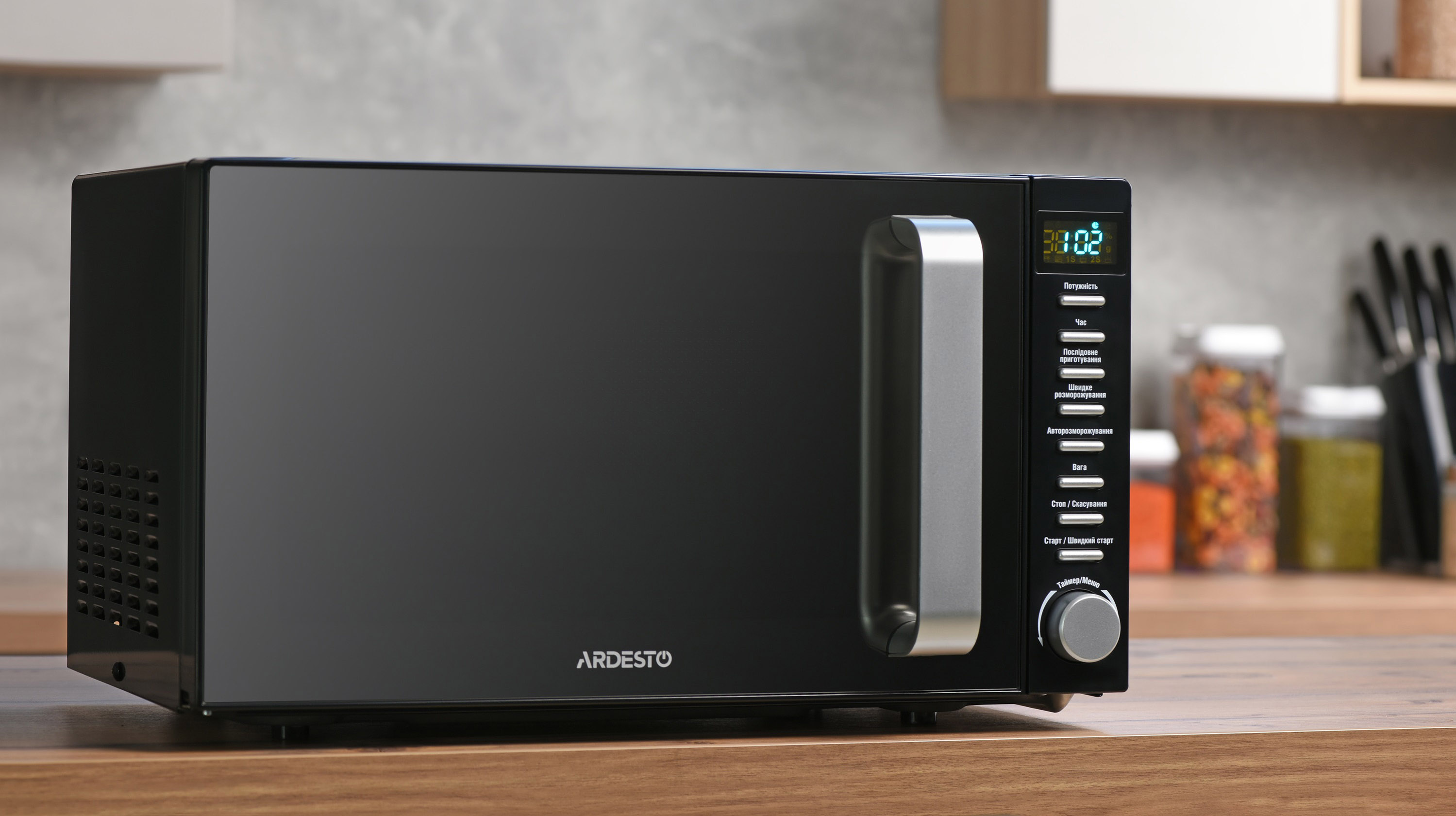 Simple dishes in a few steps
The GO- E845GB is suitable for warming up made meals and drinks as well as cooking simple foods such as vegetables, potatoes, meat and cereals. The microwave oven supports delayed start, sequential and express preparation. Six programs are provided in auto-mode.