Microwave oven Ardesto GO-S725W
White microwave oven with mechanical control. The power is 700 W, there are six levels of regulation and the internal volume is 20 liters.

* Рекомендована роздрібна ціна
Where to buy
Package dimensions (WxHxD), cm
49x29x38
Package volume, m3
0.0540
Reliable mechanical control
There is a handle for opening the door, and two rotary switches for control. One is responsible for the power, and the other is for the timer.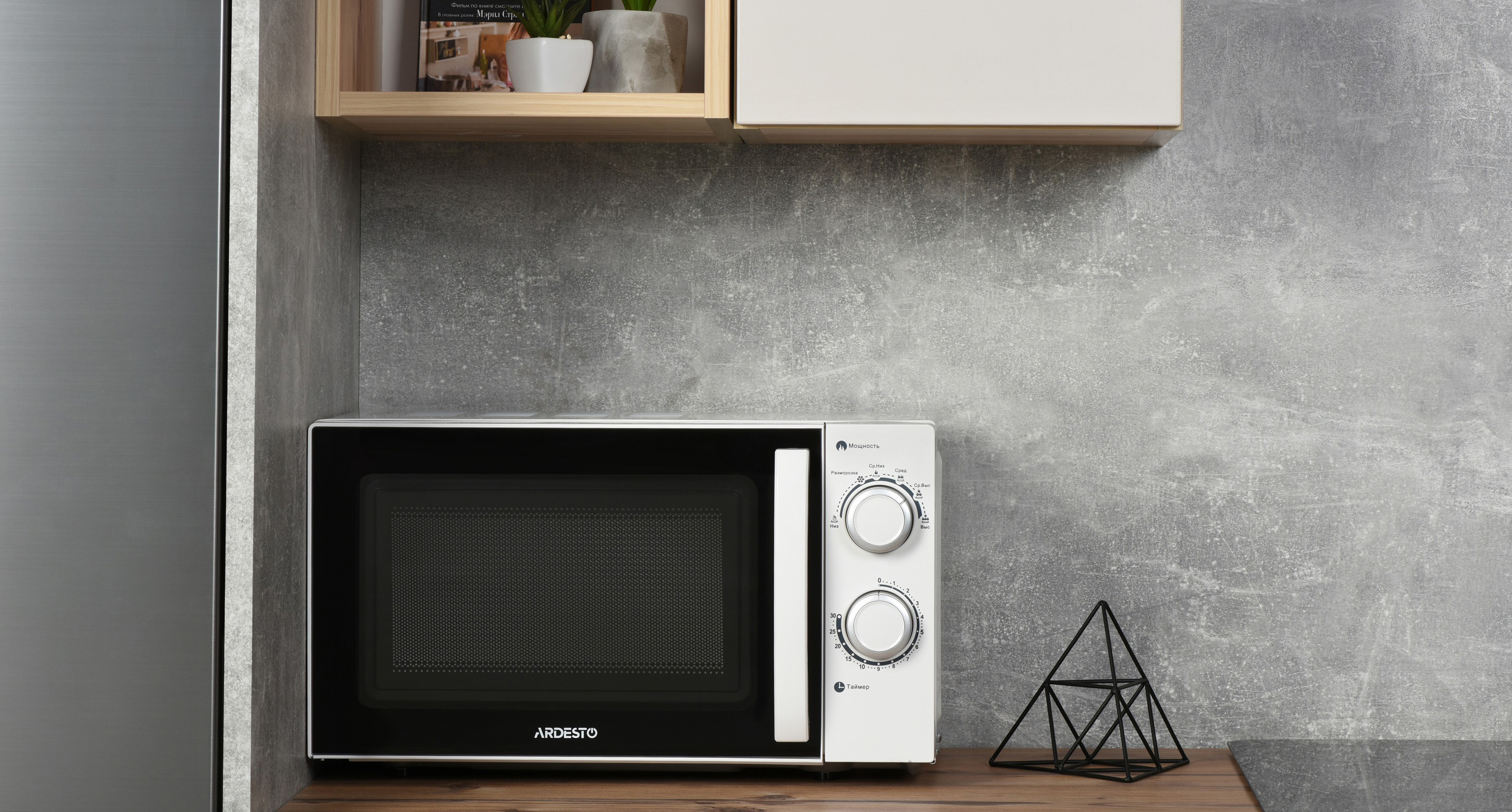 Simple dishes in a few steps
The GO-S725W is suitable for warming up made meals and drinks as well as cooking simple foods such as vegetables, potatoes, meat and cereals.