Microwave oven Ardesto MO-G740W
White microwave oven with grill and mechanical control. The power of the MO-G740W is 700 W, there are nine levels of regulation, and the internal volume is 20 liters.

Specifications :
Microwave with grill

20

700

Mechanical

White

Enamel

Yes

1

5

Handle

25.5

43.4

25.8

29.3

10.1

220

105

China

12 months

Package dimensions (WxHxD), cm

37x28x48

11.9

0.0497
Reliable mechanical control
There is a handle for opening the door, and two rotary switches for control. One is responsible for the power, and the other is for the timer.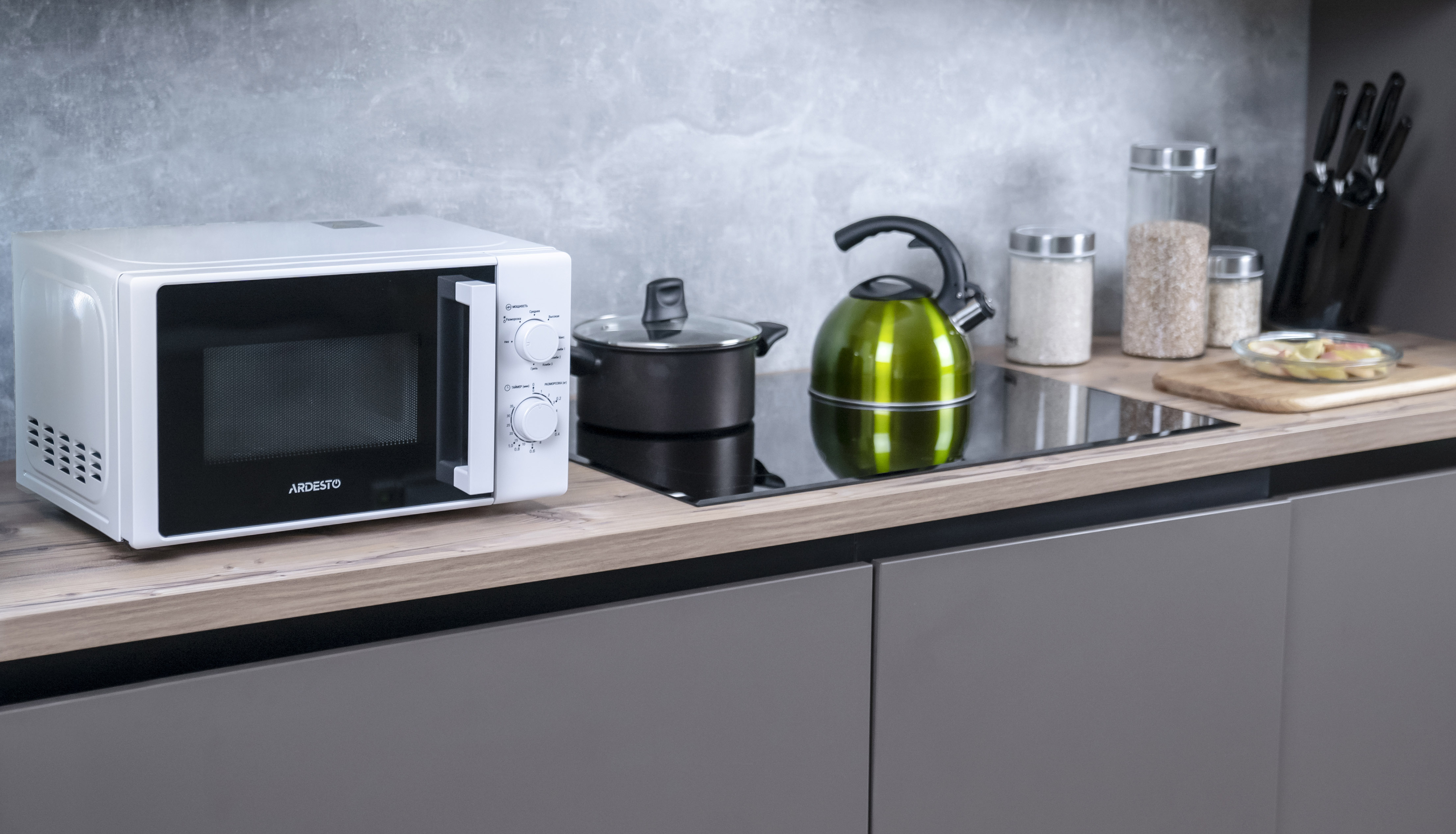 Built-in grill
The MO-G740W is suitable for pre-cooked meals and drinks, as well as cooking and baking different dishes, for example: pizza, baking, meat, vegetables, fish, spaghetti, potatoes and cereals.