Pump Espresso Coffee Maker Ardesto YCM-E1600
Pump Espresso Coffee Maker with a capacity of 850 W is intended for making espresso from ground coffee. YCM-E1600 is equipped with a double filter, an Italian-made pump and a milk steamer with a panarello nozzle.

Stainless steel elements in the coffee maker body design
Non-slip base
Specifications :
Pump Espresso

Ground Coffee

850

Mechanical

Made in Italy

15

Removable, stainless steel

For two cups

No

1.6

No

Yes. with backlit

No

No

Choice of Coffee Strength

No

No

Overheating

Black, polished steel

Polycarbonate, stainless steel

30x24x30

3

220

80

China

12 months
Premium design
The body of the coffee maker is made of durable matte black plastic and the inserts of polished stainless steel. Control elements including three toggle switches with indicators and a disk with steam supply adjustment are located at the front panel. The double cup tray is easily removed for cleaning. The top metal panel can be used as a stand, a removable water tank with a cover is designed for 1.6 liters. This volume will be enough for 16 portions of espresso.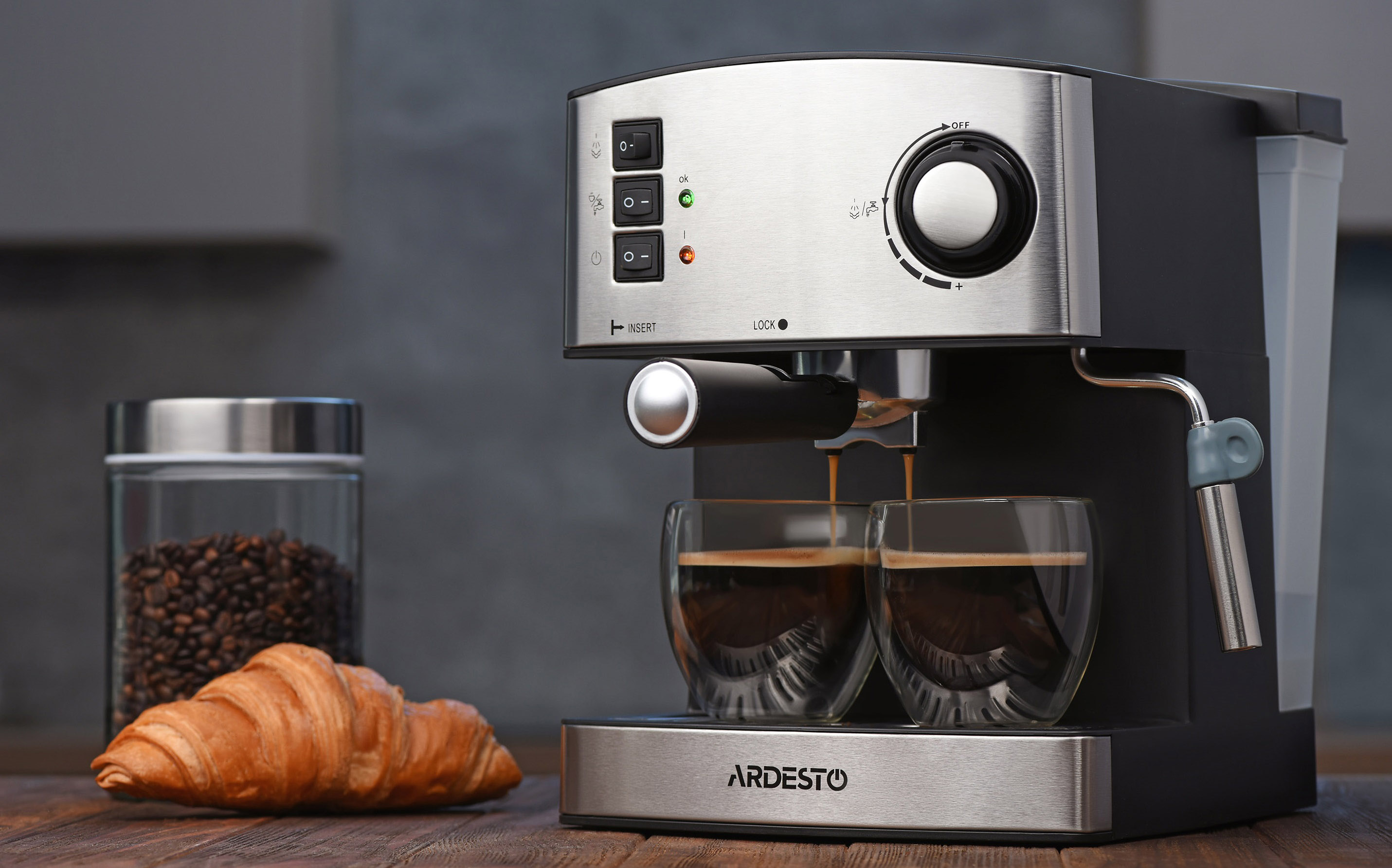 Two cups of espresso at once
For convenient work the portafilter is equipped with a plastic handle and a special lock for easy cleaning. The supplied measuring spoon is designed for accurate dosing and pressing of ground coffee. The double removable filter is made of 304 stainless steel and is designed for preparation of two cups of espresso at the same time.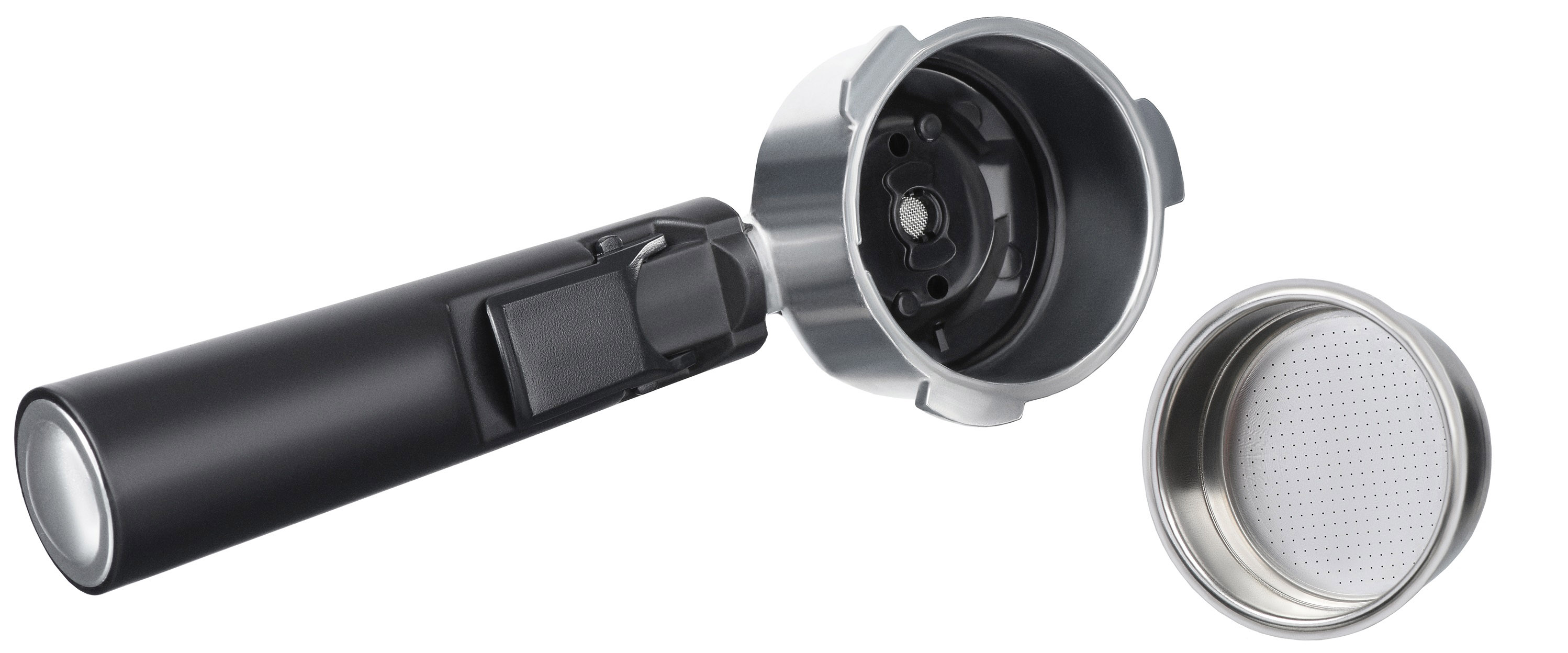 Italian parts
Ardesto YCM-E1600 is equipped with a reliable Italian-made pump with protection against overpressure and overheating. The pump provides pressure up to 15 bar. For milk frothing there is a mechanical rotary steamer with a panarello nozzle and a rubberized handle.