Refrigerator Ardesto DNF-D338X
Two-chamber stainless steel color refrigerator with display, touch control and No Frost cooling system. Suitable for office or apartment of large size. The refrigerator's energy saving class is A+, there is a two-sided LED backlight and the option to override the doors.

Specifications :
Fridge-freezer

338

A+

Electricity consumption, kWh/annum

313

Electronic

Grey

2

Yes

Freezer compartment placement

Bottom

243

95

No Frost

Automatic

Automatic

Yes

20

T

From +2°С to +8°С

From -16°С to -22°С

Yes

No

43

Number of shelves in fridge compartment

3

Number of drawers in fridge chamber

2

Number of shelves on the door

3 and more

Number of freezer compartments

1

Number of drawers in the freezer compartment

3

60

195

68.5

73

220

150

China

12 months

Package dimensions (WxHxD), cm

64x202x71

76

0.9179
No Frost cooling
No Frost cooling effectively distributes cold air flows through the inner chambers and prevents the formation of condensation and frostbite. Control is electronic with LED indication.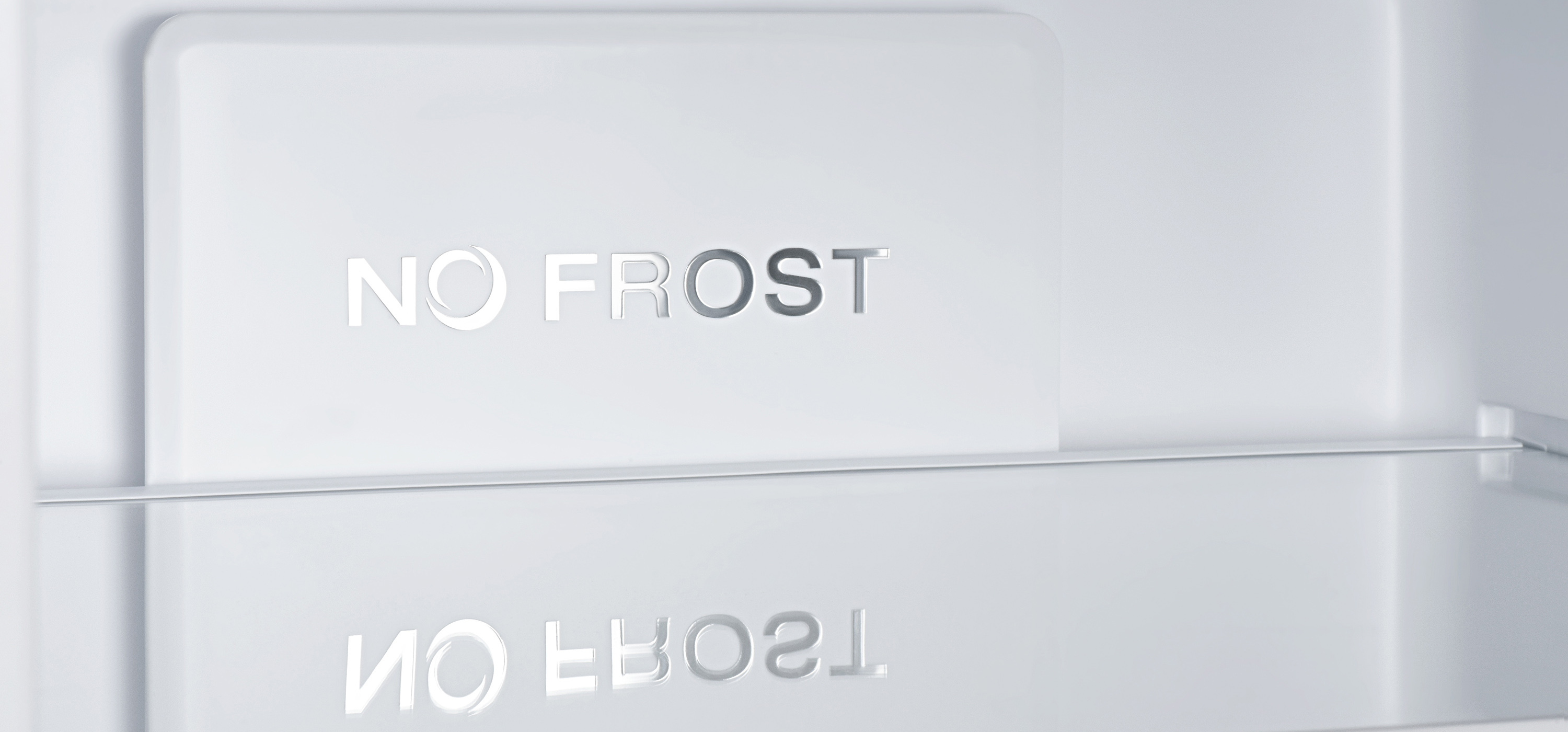 Touch control
The display with a touch panel is used for control. You can adjust the temperature both in the refrigerator (from 2°C to 8°C) and in the freezer compartment (from -16°C to -22°C).
Also available additional modes:
• Eco – an energy-efficient mode where the temperature is set at 5°C for the refrigerator, and -18°C for the freezer compartment.
• Vacation – maintaining a temperature of 17°C in an empty chamber and save energy.
• Super Frost – quick freezing of products. Automatically switches off after 50 hours of operation.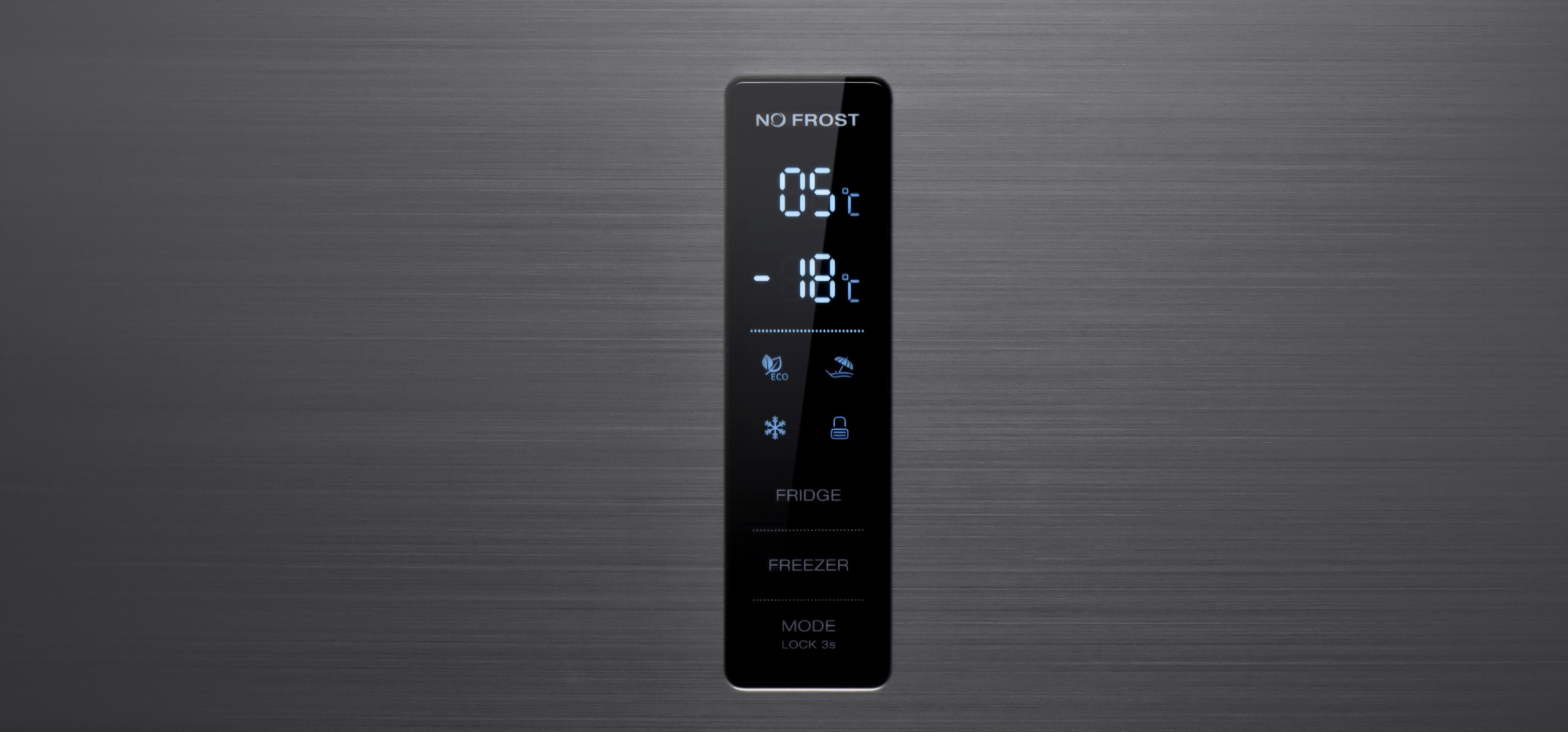 Easily rearrange the shelves
The total capacity is 338 liters, where the capacity of the refrigerating chamber is 243 liters, and the freezer compartment is 95 liters. The interior space will be enough for a lot of fresh products, jar, drinks and freezes. The refrigerator compartment has three main shelves and five shelves on the door, as well as two areas for delicate products. In the freezer there are three compartments with drawers are available.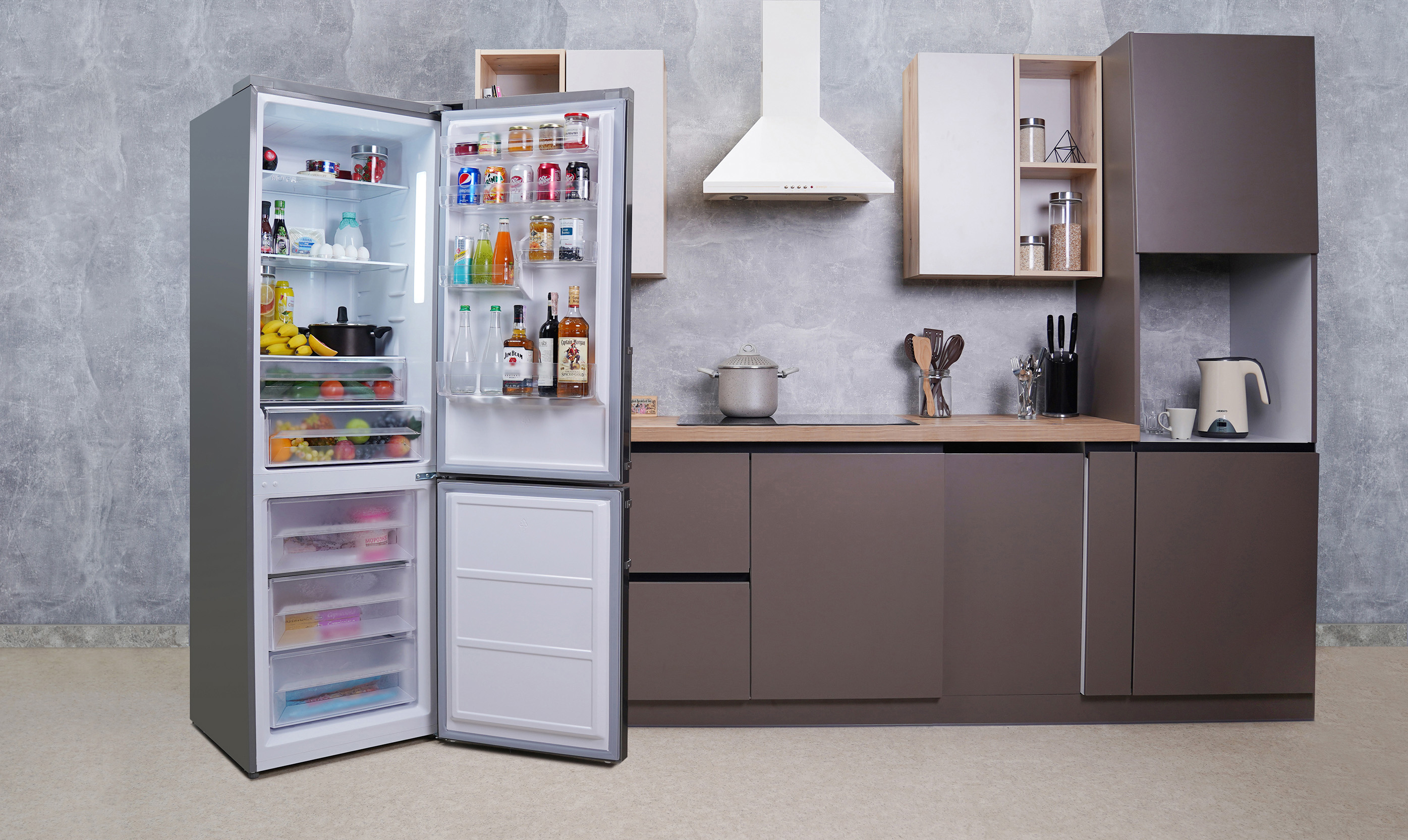 Perfect look
The refrigerator height is 195 cm and the width is 60 cm. The weight is 73 kg. External handles for opening are made of quality polished aluminum. The Ardesto DNF-D338X will look good in a large room, such as a kitchen or living room.