Refrigerator Ardesto DTF-M212W143
Compact white fridge for office or small apartment. The total capacity is 204 l, the freezer compartment capacity is 40 l. The energy saving class is A+. The refrigerator control is mechanical, there is lighting and the option to override the doors.

Specifications :
Fridge-freezer

204

A+

Electricity consumption, kWh/annum

217

Mechanical

White

2

Embedded

Yes

Freezer compartment placement

Top

164

40

Static

Manual

Manual

No

Yes

15

N/ST/T

From 0°С to +10°С

From -12°С to -24°С

No

No

40

Number of shelves in fridge compartment

3

Number of drawers in fridge chamber

1

Number of shelves on the door

3

Number of freezer compartments

1

Number of drawers in the freezer compartment

1

55

143

55

38.5

220

170

China

12 months

Package dimensions (WxHxD), cm

58x145x56

40.62

0.4710
Well thought-out design
The refrigerator compartment has three main shelves and three shelves on the door, as well as a zone for storing delicate products, vegetables and fruits. The interior space will suffice for a sufficient amount of fresh food, jar, drinks and freezes. In the freezer compartment, which is located on top, there is a shelf-grille, which divides the camera in half.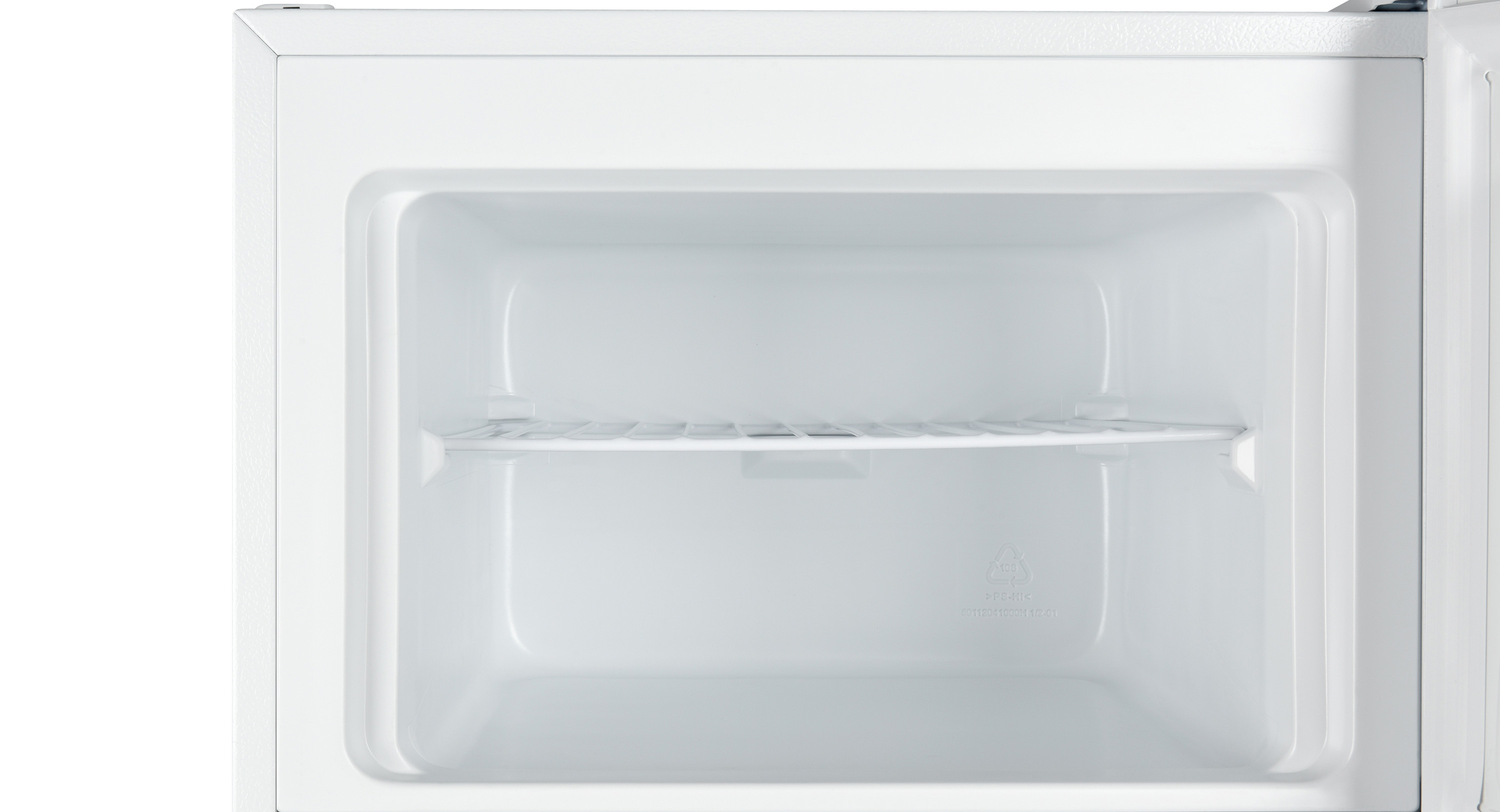 Compact dimensions
The refrigerator's height is 143 cm, width is 55 cm and the weight is 38.5 kg. Ardesto DTF-M212W143 perfectly fits in a small room, for example in an apartment studio or a compact office.