Gemini series stewpot is made of iron-shod aluminum in brown with green interior walls. The Avocado cookware series uses Greblon C2 non-stick coating. Handles are made of bakelite with Soft-touch coating. The stewpot is supplied with a heat-resistant glass lid with a hole for steam and is compatible with all types of stoves, including induction.
Specifications :
Avocado

Stewpot

Aluminum

Bakelite with Soft-touch coating

Green/brown

1.5

18

Glass with a hole for steam

2.2/4.0

2.6

Greblon C2 by Weilburger Coatings

Compatibility with stoves

Gas, electric, glass-ceramic, halogen, induction

Cleaning in the dishwasher

No

Stewpot with lid

China

1 month

Package dimensions (WxHxD), cm

35x8x18

1.05

0.0050
GREBLON® Coating
Avocado series cookware by Ardesto is received a double-layer non-stick coating GREBLON C2®, developed by the German company Weilburger Coatings. The coating is easy to clean and can be cooked almost without oil.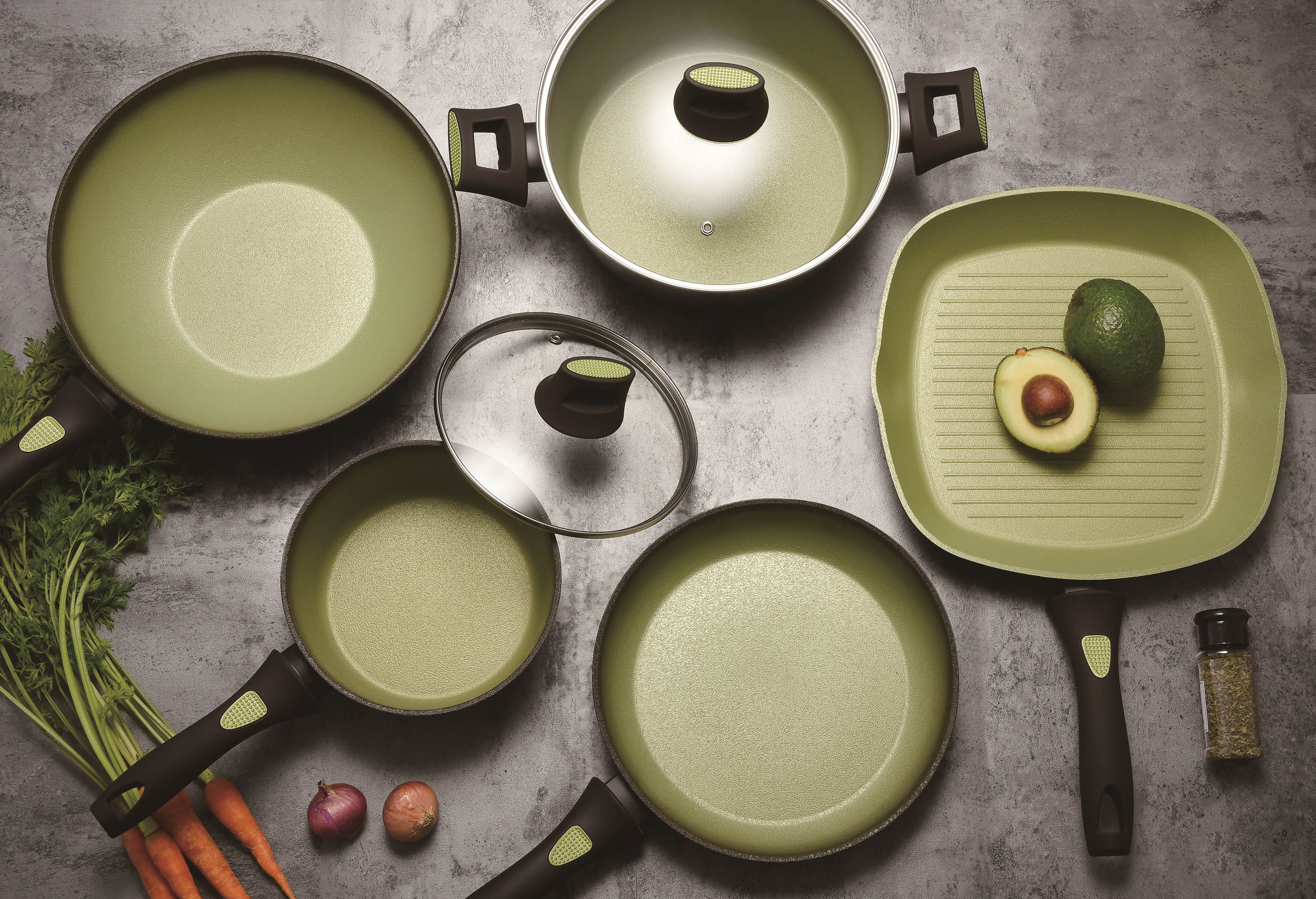 Avocado Series
Design line of Avocado series by Ardesto it's presented by cookware for any needs. The series includes both ordinary pots with glass lids and pans of various sizes, as well as the thinnest pan for pancakes and a WOK pan.