Vacuum cleaner Ardesto MVC-B1602BL
Compact vacuum cleaner with reusable bag, filling indicator and power adjustment. Model MVC-B1602BL is designed for dry cleaning of floors and carpets.

Specifications :
Classic

Dry

700

1800

320

Yes

Material of body and nozzles

Polycarbonate

Blue with black

1.8

Material of telescopic tube

Chrome steel

Length of telescopic tube, cm

49-79

Reusable vacuum bag 2 L

Mechanical

Standard (for floor and carpet), Slot 2-in-1
Yes

79

Sponge

HEPA

Yes

5

220

44x25x30.5

4.44

China

12 months

Package dimensions (WxHxD), cm

34x31x50

7

0.0527
Compact and durable
The case, functional elements and nozzles of the MVC-B1602BL vacuum cleaner are made of durable polycarbonate. The upper red part has a glossy finish, and the lower part has a practical matte, black covering. Three wheels are provided for easy transportation, two large ones on the sides and one small one on the bottom. Also a convenient handle is integrated into the case for carrying. For storage in assembled form there are two fasteners for a hose with a main nozzle and legs for vertical installation. The power cord is automatically wounded by pressing one key.
Extended set
The vacuum cleaner is equipped with a flexible hose with an ergonomic handle and a suction force adjustment valve. The telescopic tube with a clamp is made of stainless steel with a chrome covering. Together with the standard nozzle, which is designed for cleaning hard floors and carpeting, the package includes a 2-in-1 crevice brush. It is useful for cleaning in hard to reach places.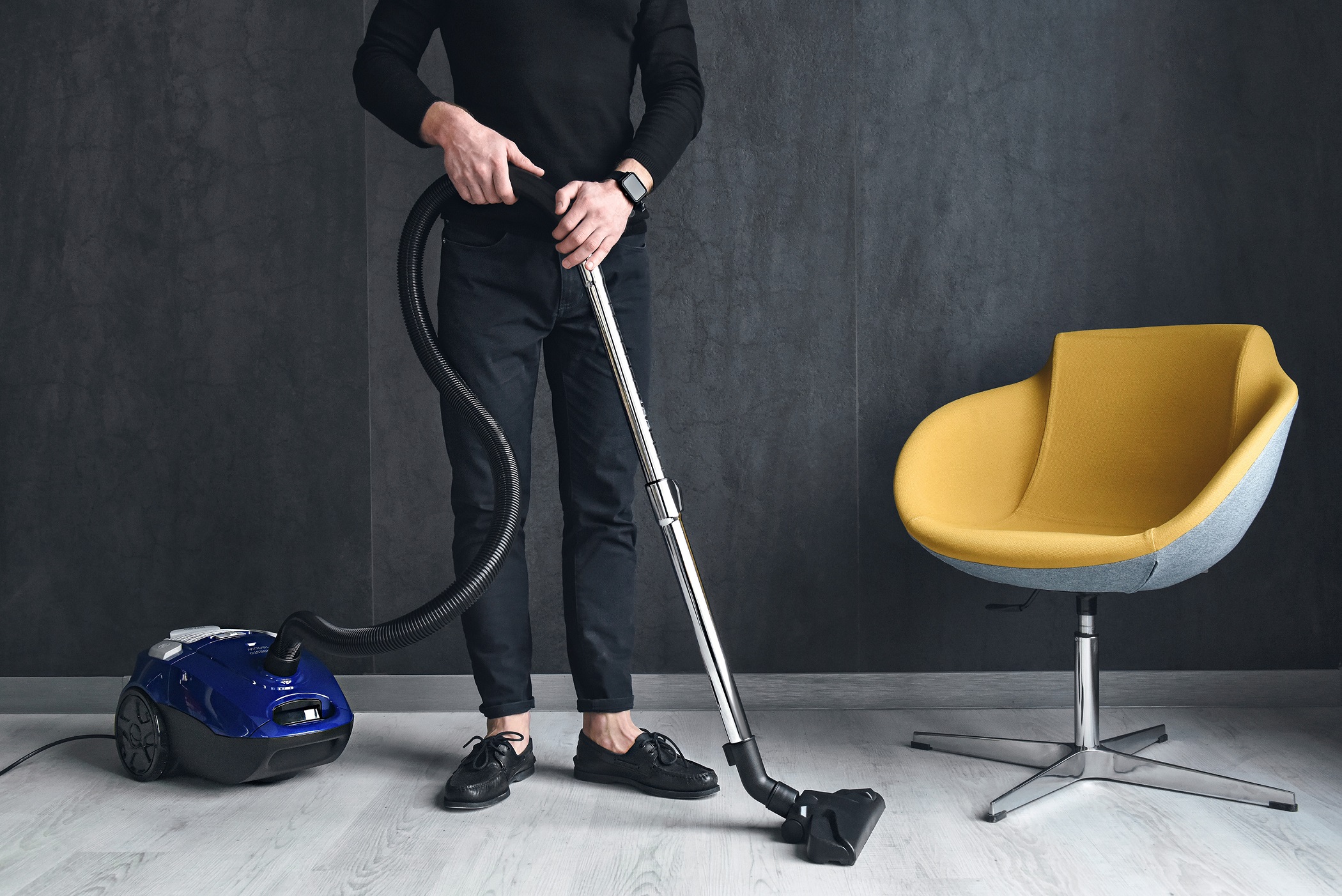 Powerful and safe
The suction power of the vacuum cleaner MVC-B1602BL is 320 watts. Motor is protected against overheating. Minimal power adjustment activates a quiet, low-noise cleaning system. A reusable bag with a volume of 2 liters is used for garbage collection. It is easily removed from the vacuum cleaner, and its cleaning takes only a few minutes. The vacuum cleaner is equipped with a mechanical fill indicator and two filters — one internal, which protects the motor, and an external HEPA, which reliably filters the air from even the smallest dust particles.