Vacuum cleaner Ardesto MVC-C1601BN
Compact cyclone vacuum cleaner with container and turbo brush for dry cleaning of hard floors and carpets.

Specifications :
Cyclone

Dry

700

1800

320

No

Material of body and nozzles

Polycarbonate

Bronze with Gray

1.8

Material of telescopic tube

Chrome steel

Length of telescopic tube, cm

49-79

Container 1 L

Visual

Standard (for floor and carpet), Turbobrush, Slot 2-in-1
Yes

79

Sponge

Sponge

Yes

5

220

37x35x27

4.83

China

12 months

Package dimensions (WxHxD), cm

30x40x52

8.52

0.0624
Compact and durable
The case, functional elements and nozzles of the MVC-C1601BN vacuum cleaner are made of durable polycarbonate with a matte finish. The main part of the body is gray, which in a tandem with a bronze color create a premium color combination. Four wheels, two larger on the sides and two small ones on the bottom, provide easy transportation. A convenient handle is integrated into the case for carrying. For storage in assembled form there is a mount under the hose with the main nozzle. The power cord is automatically wounded by pressing one key.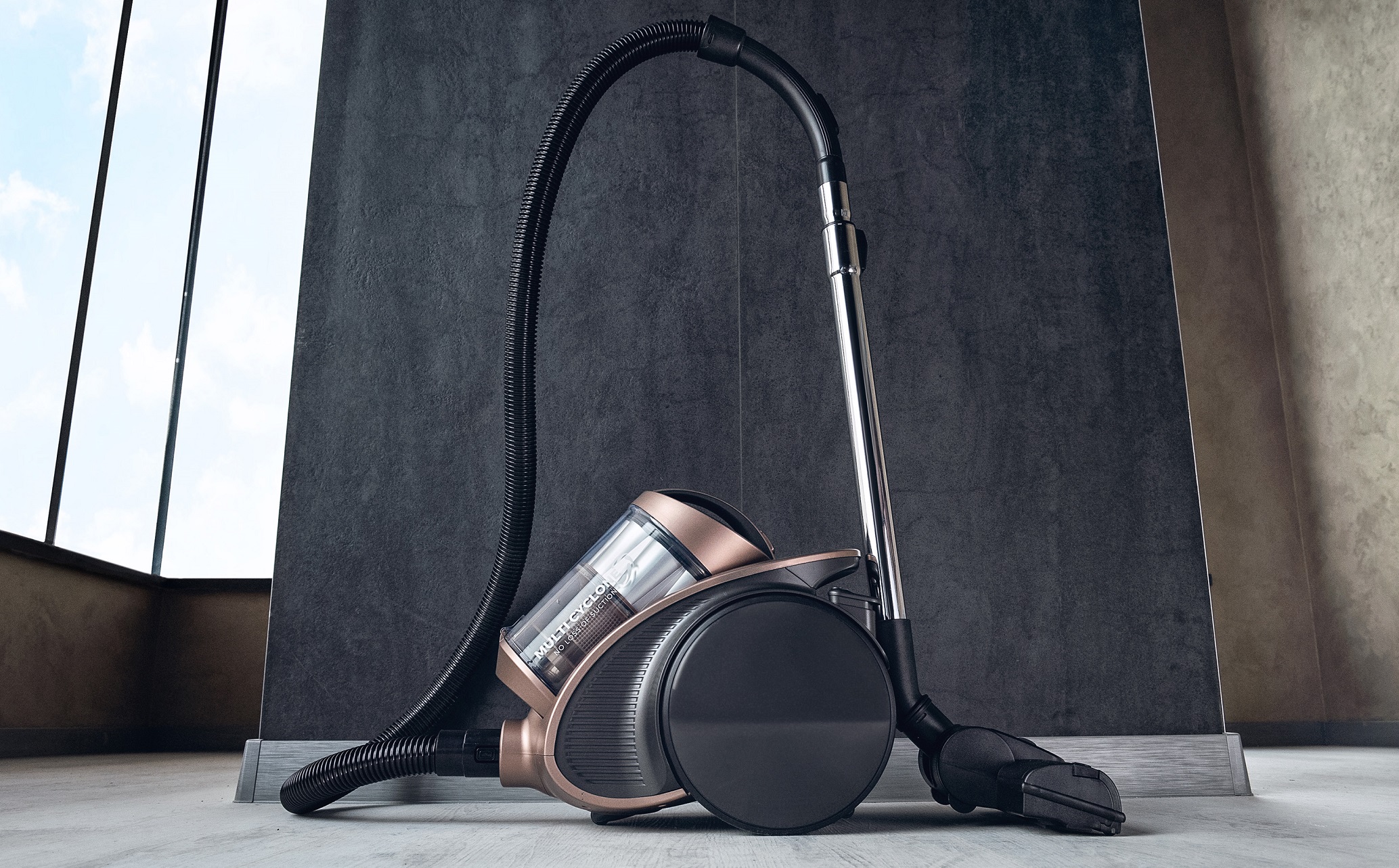 Quick and easy cleaning
The vacuum cleaner is equipped with a flexible hose with an ergonomic handle and a suction force adjustment valve. The telescopic tube with a clamp is made of stainless steel with a chrome covering. Together with the standard nozzle, which is designed for cleaning floors and carpeting, the kit includes a turbo brush and a 2-in-1 crevice brush. Turbo brush helps you to clean various surfaces, including coating with a long nap, more quickly and efficiently. Crevice brush is useful for cleaning hard to reach places.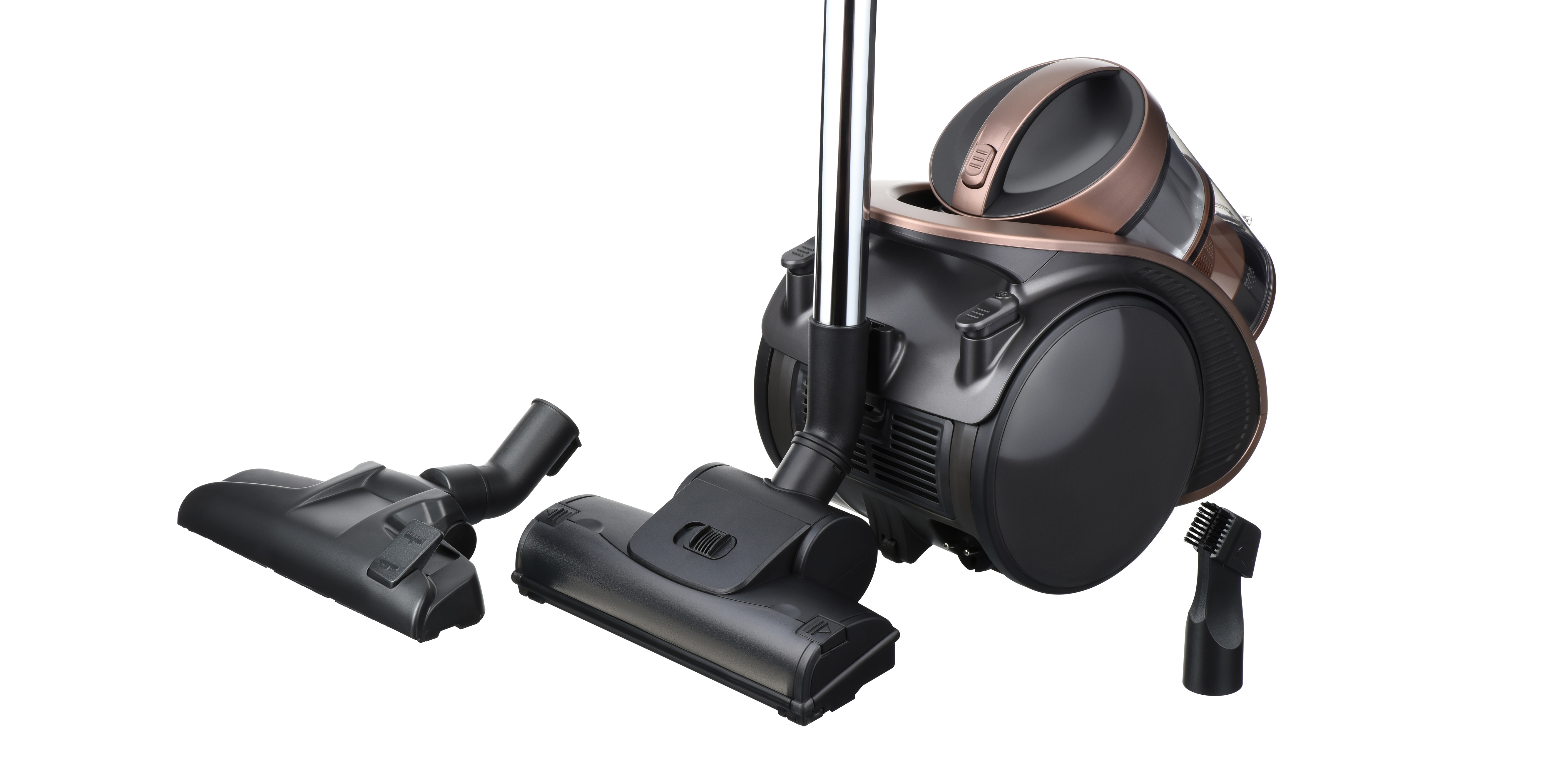 Multicyclone system
The suction power of the vacuum cleaner MVC-C1601BN is 320 watts. Motor is protected against overheating. For garbage collection there is a special transparent container with a capacity of 1 liter. Due to the multi-cyclone system the garbage is divided into fractions of different sizes. For quick cleaning of the container there is a special compartment with a lid. The design is completely folding, which allows full cleaning. The vacuum cleaner is equipped with two filters – one internal, which protects the motor, and an external, which filters the air from even the smallest dust particles.