Washing machine Ardesto WMH-B30
Compact semi-automatic washing machine with vertical loading of laundry. The capacity of the tank is 3 kg. The washing timer is designed for 15 minutes. Energy saving class is A. The reverse function is provided. The weight of the WMH-B30 is 7 kg.

Specifications :
Semi Automatic Washing Machine

Top

3.5

A

Electricity consumption, kWh/annum

17

62

White

No

1

Washing

No

No

No

37.5

61.5

35.5

7

Yes

220

200

China

12 months

Package dimensions (WxHxD), cm

40x62x38

8.14

0.0942
Simple and comfortable design
WMH-B30 is made of strong white polycarbonate. All internal components are reliably isolated from water. The device meets the criteria of class II of the protection against shock.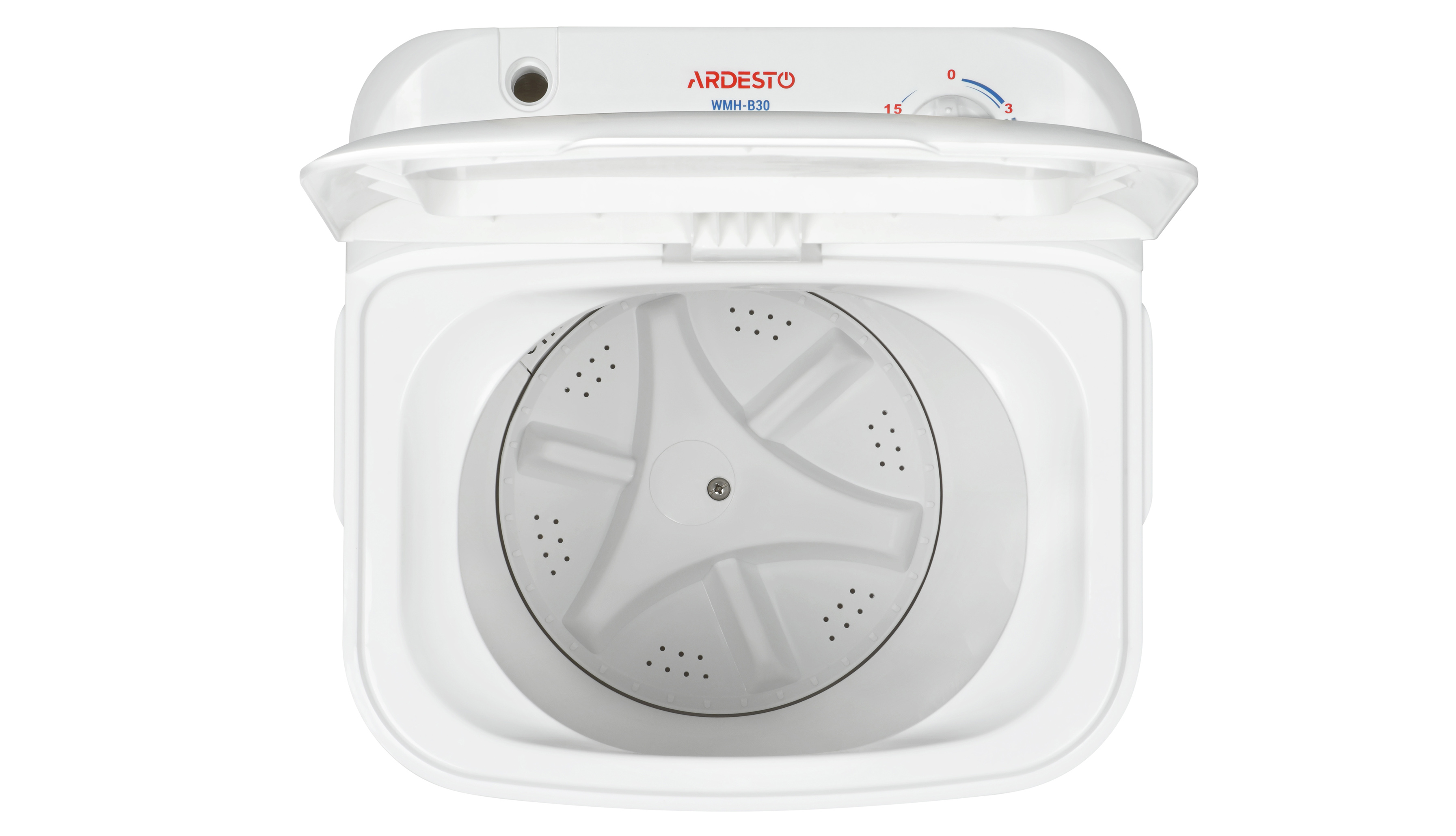 An easy-to-use
There are hoses for water supply and drainage, and thanks to the special panel placed inside the machine, it is possible to determine the water level. It is also used for draining water and filtration of fine particles and felt.