Wine Cooler Ardesto WCF-M24
A 24-bottle wine cooler with metal shelves, glass door, touch control panel, LED-backlight anddoor-left-open and temperature-deviation warning system.
* Рекомендована роздрібна ціна
Where to buy
Number of Bottles, pcs
24
Energy Efficiency Class
A
Electricity consumption, kWh/annum
138
Control
Electronic, touchscreen
Door
Glass with UV Filter
Number of temperature zones
1
Cooling temperature
From 5°С to 18°С
Number of shelves in fridge compartment
4
Material of shelves
Metal
Additionally
Warning system for prolonged opening of doors and temperature deviations from the norm
Power supply, V
220-240/ 50 Hz
Package dimensions (WxHxD), cm
52x66x47
Package volume, m3
0.1613
Perfect design
The metal case hasa glass door with a UV filter andstainless steelinserts. The interior of the cooler is equipped with LED-backlight and designed for 24 bottles, and fourmetal shelves are complemented by a special rack in the lower compartment.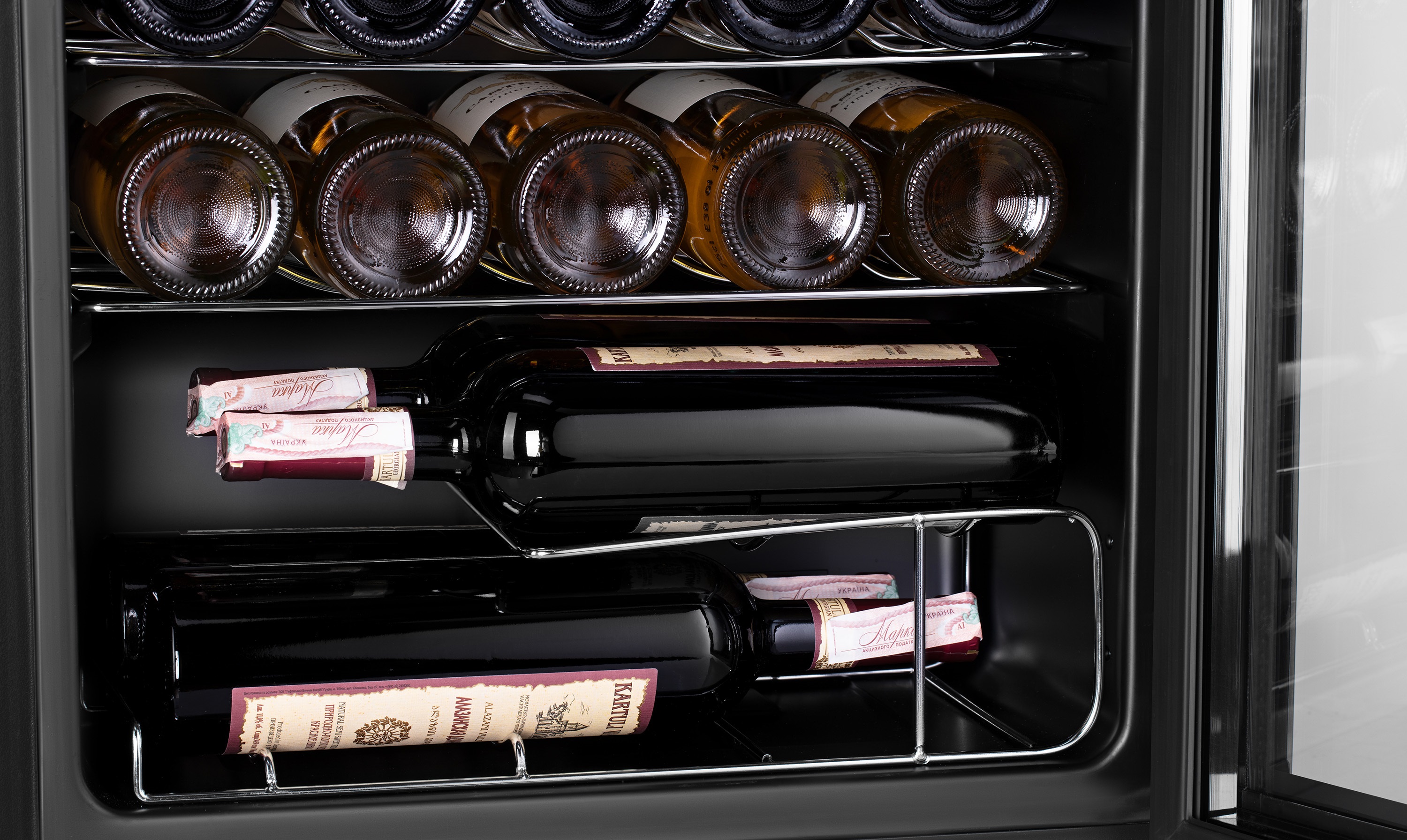 Electronic control
Ardesto WCF-M24 wine cooleris designed to operate in the range from 5°C to 18°C. For control, a touch panel with a display is used. The device is equipped with a door-left-open and temperature-deviation warning system.