Wine Cooler Ardesto WCF-M34
A 34-bottle wine cooler with metal shelves, glass door, touch control panel, LED-backlight and door-left-open and temperature-deviation warning system.

Specifications :
Wine Cooler

96

93

34

A

Electricity consumption, kWh/annum

138

Electronic

Black with grey

1

Glass with UV Filter

No

Embedded

Static

Yes

Yes

ST

Number of temperature zones

1

From 5°С to 18°С

41

Number of shelves in fridge compartment

6

Metal

Number of racks in the fridge compartment

1

R600a, 28 g

Warning system for prolonged opening of doors and temperature deviations from the norm

48

84.2

44

28

220

170

China

12 months

Package dimensions (WxHxD), cm

53x86x48

30

0.2188
Perfect design
The metal case has a glass door with a UV filter and stainless steel inserts. The interior of the cooler is equipped with LED-backlight and designed for 34 bottles, and six metal shelves are complemented by a special rack in the lower compartment.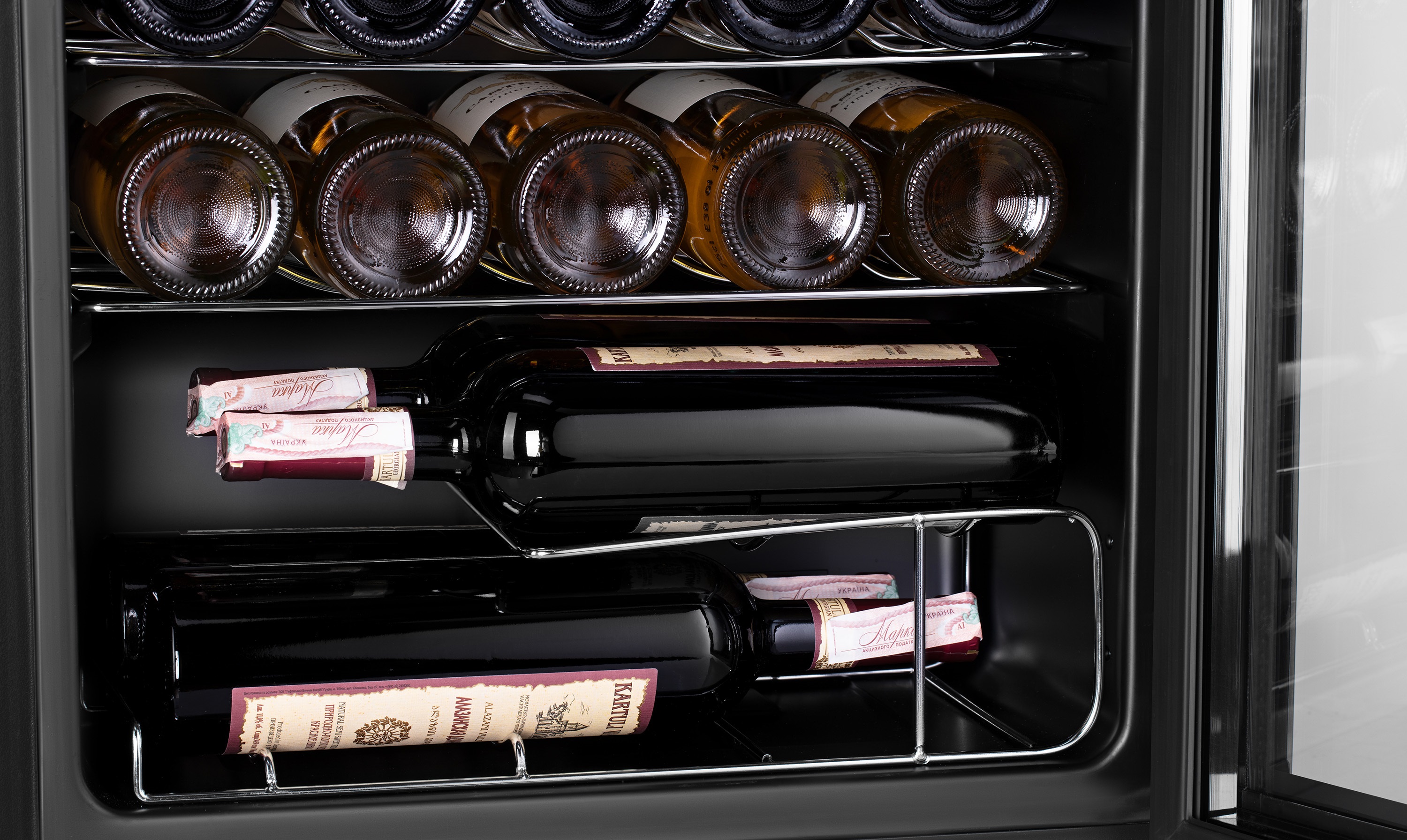 Electronic control
Ardesto WCF-M34 wine cooler is designed to operate in the range from 5 °C to 18 °C. For control, a touch panel with a display is used. The device is equipped with a door-left-open and temperature-deviation warning system.